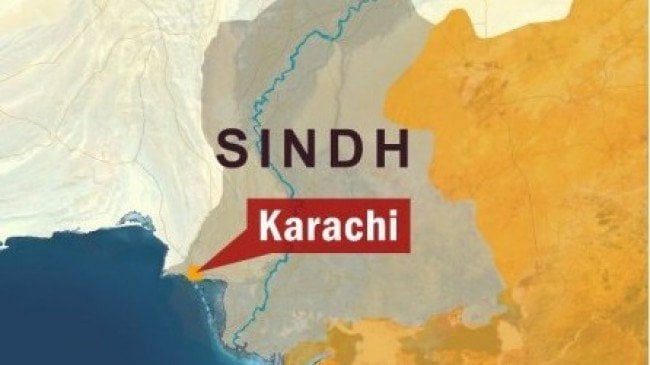 ---
KARACHI: Businessman Riaz Lalji, reported missing on Sunday, returned home on Monday morning, after almost 24 hours in the captivity of unknown abductors. He was unhurt but it is still unclear who kidnapped him and why.

His driver Kishan and gunman Ahmad Khan are still missing.

The businessman is said to be a close friend of President Asif Ali Zardari.

According to Interior Minister Rahman Malik, the abductors released Lalji on Hub River Road. Malik lauded the work of security agencies who he said "had done a good job". He claimed that the cooperation between intelligence agencies and police led to the release of Lalji.

Others say that the abductors dropped Lalji near his house and fled.

Commentators having a close eye on the issues of the presidency are not ready to believe the police version that some unidentified group had abducted Lalji for ransom and that when they failed to take him out of Karachi, they left him on the border of Karachi connecting with Balochistan.  They are seeing the abduction and the release of Lalji as a message, rather an open letter, to President Zardari.

Circles are considering the "special thanks" for the intelligence agencies uttered by Rahman Malik to be very meaningful. According to him, Lalji's release was not possible without the "help" from the intelligence agencies.

The police, Malik said, had sealed all entry and exit points because of which the kidnappers had been trapped "inside the city".

Rehman Malik and Director-General of the Federal Investigative Agency (FIA) Zafar Khan were sent for by President Asif Ali Zardari on Monday night, who himself arrived Karachi from Dubai before his scheduled time.

The night between Sunday and Monday was a hard time for Rahman Malik, Zulfiqar Mirza, high police officials and FIA officials who were busy working at various levels for Lalji's recovery. While Zulfiqar Mirza was busy issuing directions to police officers from the control room at the office of Sindh home department, Rahman Malik and Director FIA were taking directions from President Zardari.

Riaz Lalji had arrived at the Jinnah Airport from Dubai on Sunday. Three hours later, police found his car, a Mercedes, unattended on Sharea Faisal.

The family had informed the police after he could not be traced more than an hour later after he had phoned them after his flight landed.

A kidnapping case was registered on the complaint of Lalji's security adviser Maj (retd) Tahir.

According to some reports, he might have been abducted by security agencies because of his alleged involvement in corruption cases. These assertions were denied by government officials and security agencies.

CCPO Waseem Ahmad told The Express Tribune that the abductors were "trying to get him out of the city" but they were unable to do so because of "stiff security measures taken by police and other security agencies".

"It was a joint operation," he claimed.

According to him, the police were trying to trace the kidnappers and secure the release of the other two people.

A security official said he believed that activists of the defunct Baloch Liberation Army were involved in the incident because the kidnappers were "trying to shift him (Lalji) to Balochistan".

Published in the Express Tribune, June 1st, 2010.
COMMENTS
Comments are moderated and generally will be posted if they are on-topic and not abusive.
For more information, please see our Comments FAQ