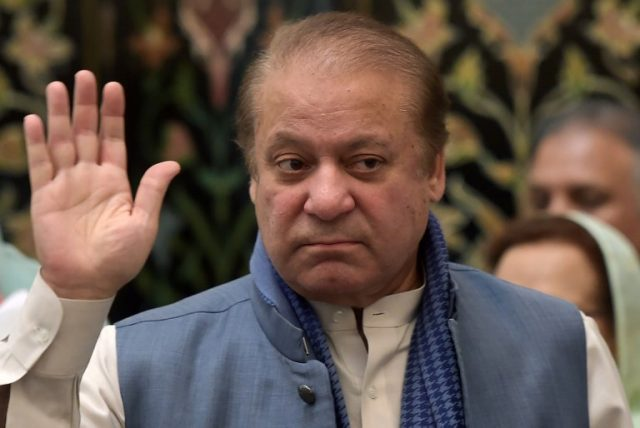 ---
LAHORE: Lahore High Court's Justice Shams Mehmood Mirza has recused himself from hearing a petition filed against the conviction and sentence of former premier Nawaz Sharif, his daughter Maryam Nawaz and son-in-law Captain (retd) Safdar.

Citing personal reasons for recusing himself, the judge removed himself from the bench constituted by Chief Justice Lahore High Court Justice Muhammad Yawar Ali to hear the petition. The full bench was to be headed by Justice Mirza while Justice Sajid Mehmood Sethi and Justice Mujahid Mustaqeem Ahmed were to be the other two members.

IHC accepts Sharif's plea for transfer of cases

On July 6, Nawaz, daughter Maryam Nawaz and son-in-law Capt (retd) Safdar were convicted for not disclosing details of the purchase of their Avenfield Apartments in London.

During the previous proceedings Justice Ali Akbar Qureshi of LHC had requested chief justice LHC to constitute a full bench to hear the petition. The petition was moved by Lawyers' Foundation for Justice through Advocate AK Dogar.

NAB opposes transferring pending references against Sharifs

Advocate Dogar in his main petition had questioned the NAB Ordinance 1999 and functioning of the courts under the law. He said the NAB court which convicted former prime minister Nawaz Sharif had no jurisdiction to decide the matter as the law under which it had been functioning had lapsed long ago. He pleaded the high court to suspend the operation of the accountability court's decision as the court had been functioning under a non-extent law.

The lawyer said certain laws which were still enforced, shall continue to remain enforced unless amended by the competent legislation under sub-article 2 of Article 270-AA of the Constitution. He prayed the court to cease the NAB ordinance which had become non-existent and a dead letter. He also prayed to the court to set aside all those proceedings being carried out by the NAB courts under the dead law of NAB ordinance.
COMMENTS
Comments are moderated and generally will be posted if they are on-topic and not abusive.
For more information, please see our Comments FAQ