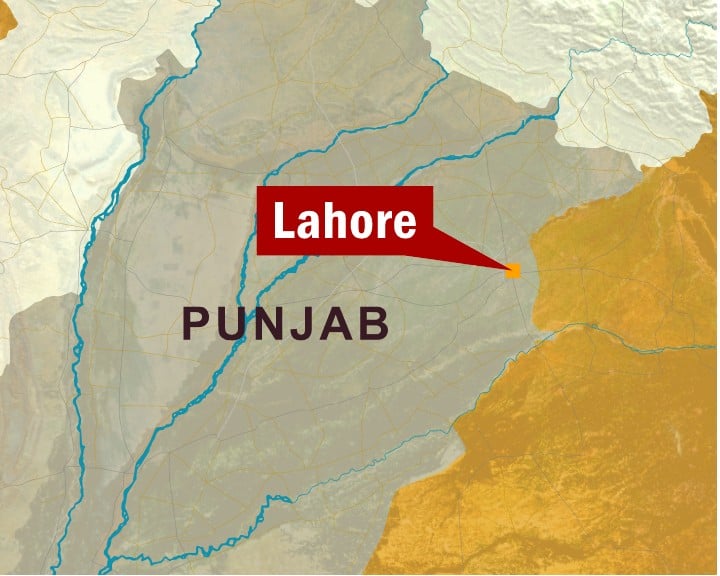 ---
LAHORE: A 55 year old Ahmadi man, Naimatullah Ahmad, was stabbed to death and his son Mansoor Ahmad seriously injured on Monday morning in Qila Ahmadabad, Narowal, a local police official told The Express Tribune.

Inspector Riaz of Qila Ahmadabad Police Station said that 29 year old Abid Butt, entered Naimatullah's house by climbing a side wall adding that Butt has been arrested and a First Information Report (FIR) has been registered against him.

"Preliminary investigations show that Butt has extremist views and belongs to the Tablighi Jamat and usually went on three to 40 day religious camps," Riaz said.

Butt had confessed to Riaz that he had been told that Ahmadis were "Wajib-ul-Qatal" (ordained to be killed) and that he was following the teachings of Islam.

"Butt is basically your typical fanatic. His family, however, seem normal," Riaz claimed.

Mansoor, the deceased's son was rushed to Mayo Hospital for further treatment.

Hospital officials told The Express Tribune that Mansoor had suffered serious knife injuries to his head and belly. They said that his operation was a success and that he will soon recover.

Local social activist Sadiq Jutt told The Express Tribune that three families of the Ahmadiyya community lived in Qila Ahmadabad and seven families lived in Behlool Pur village.

"Butt had been threatening the deceased for the last six months and often asked the deceased to embrace Islam or face the consequences," Jutt said.

"Butt had claimed some months ago that he would convert all three Ahmadi families living in Qila Ahmadabad to Islam," Jutt added.

A female visitor of Mansoor's informed The Express Tribune that the deceased and his son were sleeping in the lawn of the house when they were attacked.

"Butt first yelled as he entered and asked Naimatullah and his son to recite the Kalma and stabbed them without any warning," she said

Ahmadiyya community spokesman Saleemuddin told The Express Tribune that the "Punjab government has failed to provide them security in the province. He said that after the massacre of the Ahmadiyya community on May 28 at Lahore, extremists have started targeting innocent Ahmadis."

He said that according to their information, Butt had offered his Friday prayers in a Faisalabad mosque where the sermon delivered by the local cleric was against the Ahmadiyya community.

The cleric in his sermon insisted that they were Wajib-ul-Qatal.

"Naimatullah's murder was the result of hateful speeches against the Ahmadiyya community," Saleemuddin said.

Published in the Express Tribune, June 1st, 2010.
COMMENTS (1)
Comments are moderated and generally will be posted if they are on-topic and not abusive.
For more information, please see our Comments FAQ