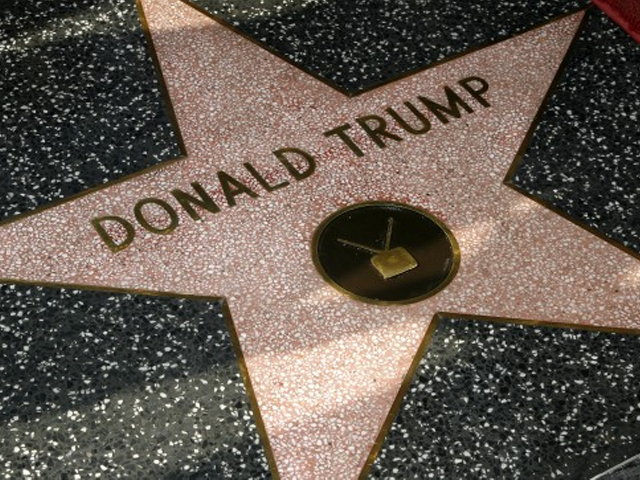 ---
West Hollywood City Council has unanimously decided to remove US President Donald Trump's star from the Los Angeles' Walk of Fame. According to The Independent, the star has been vandalised various times since the he took office. In July, it was almost completely destroyed in a pickaxe attack.

Trump's Hollywood star vandalized

During a meeting held on August 6, West Hollywood City Council made a recommendation to the Hollywood Chamber of Commerce that Trump's star should be removed. The mayor of West Hollywood made the announcement on Twitter stating that council has unanimously decided to remove it.


West Hollywood City council unanimously passes resolution asking the Hollywood Chamber of Commerce to remove the Donald Trump star on Hollywood Walk of Fame. #horcruxdestroyed #bellicose #belligerent #unAmericanvalues #MakeAmericaintoAmericaAgain

— JohnDuran (@JohnDuran) August 7, 2018


Earlier reports suggested that the chamber had refused to remove any stars from the famous tourist attraction, explaining that they represent the history of American cinema. Stars of Kevin Spacey and Bill Cosby were denied removal after both artists were accused in Hollywood's sexual harassment scandal.


PHOTO: THE ATLANTIC

The council staff presented papers on the subject that stated a number of "disturbing" incidents of Trump's behaviour towards women during the 2016 election campaign. The report also included other examples of the US President's objectionable behaviour, such as separating children from their parents at the Mexican border and withdrawing from the Paris climate agreement.

Why Muhammad Ali's star is on the wall, not the Walk of Fame

The report read, "Having a 'star' on the Walk of Fame is a privilege that is highly sought after by those in the entertainment industry. Allowing Mr Trump to continue to have a star in light of his behaviour towards women, particularly in the #TimesUp and #MeToo movements, should not be acceptable in the Hollywood and entertainment industry communities."




Being amongst 2600 others at Hollywood Boulevard and Vine Street, Trump's star was installed to recognise his work with the Miss Universe pagaent. During the time, he also starred in the hit reality TV series The Apprentice.

Have something to add to the story? Share in the comments below.
COMMENTS (3)
Comments are moderated and generally will be posted if they are on-topic and not abusive.
For more information, please see our Comments FAQ