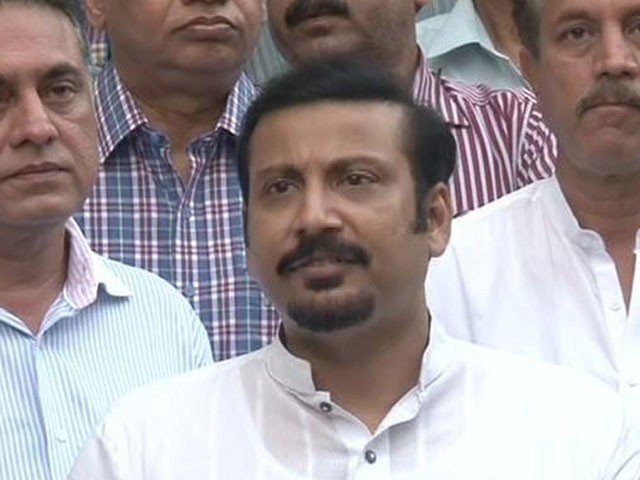 ---
The Muttahida Qaumi Movement (MQM) has come down hard on comments made by Pakistan Tehreek-e-Insaf (PTI) Karachi President Shamim Naqvi by calling for action to be taken against him, as well as, claiming that party supremo Imran Khan would not be in line to be the country's next premier without their support, Express News reported on Sunday.

Earlier in the day Naqvi stated that, "We have joined hands with the MQM out of compulsion to reach 172 seats in the National Assembly".

"We [MQM] lent our support to the PTI because the PPP has always disappointed the people of Sindh," MQM leader Faisal Sabzwari said while addressing a press conference.

NAB orders inquiries against Durrani, Wasim Akhtar

"If statements like this continue to come out of the PTI ranks then it'll be difficult to work together in the future,"the MQM leader said.

"Those politicians that target me do it for their own political gains," Karachi Mayor Wasim Akhtar said.

"He [Naqvi] should ask his party leadership how vital we [MQM] are in their future plans," he added.

He said that remarks such as this are only made for cheap political publicity.

MQM leader Khawaja Izharul Hassan called for Imran Khan and Jahangir Tareen to take action against Naqvi.