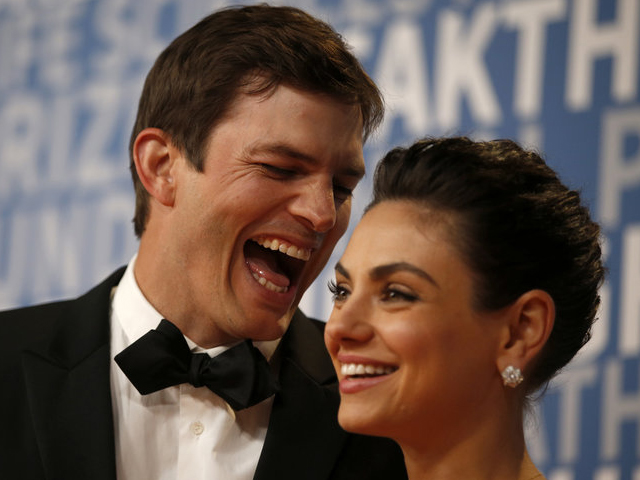 ---
Hollywood stars Mila Kunis and Ashton Kutcher shared the screen together in the hit TV show called That '70s show. The sitcom starred the two actors in lead roles for the very first time, however, Mila has revealed that she would never work with Ashton ever again, reported E! News.

Ashton Kutcher, Mila Kunis marry secretly?




When questioned on the possibility of working with Ashton again, the mother of two said, "Probably not going to happen. I can't look at him and not be like, 'What are you doing?' No, it's weird."

Mila added that the two of them now get distracted by each other's acting mannerisms. She shared, "In a scene with him I was like 'Oh I see you acting.' Like I can catch it...and he looked at me and was like 'What's that face you make?'"




The Ted star continued, "We can't do this. We can't be together in a scene." While Mila isn't excited on working with her husband again, she is thrilled to star alongside her Bad Moms co-stars Kristen Bell and Kathryn Hahn for a third installment. However, she explained that the next film will have to be "done right" and not be rushed.

Mila Kunis doesn't find herself attractive




Mila and Ashton starred together as Jackie Burkhart and Michael Kelso over a decade ago. They're not married to each other and parents to two children, Wyatt and Dimitri.

Have something to add to the story? Share in the comments below.