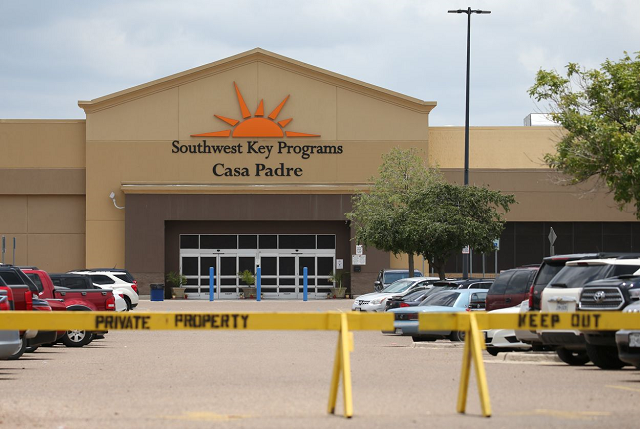 ---
A worker at a US migrant detention centre was arrested for molesting a minor girl after a teen reported the abuse to the police.

According to BBC News, police have said the victim, 14, was held at the facility for undocumented migrant children. Texas-based non-profit Southwest Key runs the facility in question. Representatives of the facilities have declined to verify whether the teenager was separated from her parents by border patrol.

At the centre, the victim shares a room with two other migrants and it was the victim's roommate who reported the incident to the police on July 25.  The accused is 32-year-old Fernando Magaz Negrete who allegedly molested the young girl multiple times on the night of June 27 after entering her bedroom.


US military to help prosecute migrant cases


According to police, he has admitted to groping and kissing the migrant girl. A police report states that the victim's roommate witnessed Negrete touching the victim and kissing her "three or four times". She claimed that the victim pushed Negrete away and that she "got away from Fernando". The accused has been arrested and jailed for the charges of molestation, aggravated assault and sexual abuse.

Southwest Key holds a $458 million contract with the US federal government as part of the federal Unaccompanied Alien Children programme. Under the contract, the facility can house upwards of 1,500 migrant children in the US states of Arizona, California and Texas. US First Lady Melania Trump had visited the Arizona migrant child detention facility in June.

US and Mexico vow to reunite separated migrant families quickly

According to a Southwest Key spokesperson, Jeff Eller, Negrete was sacked after the incident was reported. Eller did not provide further details of the incident.

Eller claimed in a statement that his facility contacts law enforcement and begins internal investigations upon reports of inappropriate behaviour.

"Southwest Key always works with law enforcement to bring the full force of the law to bear when it is warranted," he added.

This article originally appeared on BBC News.
COMMENTS
Comments are moderated and generally will be posted if they are on-topic and not abusive.
For more information, please see our Comments FAQ