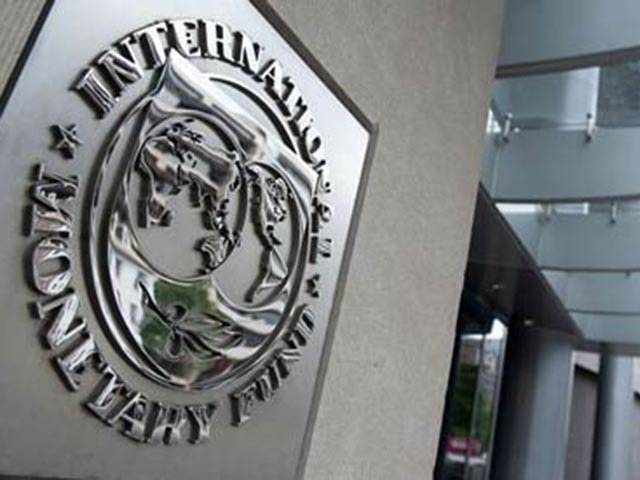 ---
ISLAMABAD: A day after US Secretary of State Mike Pompeo warned against any International Monetary Fund (IMF) bailout that helps China, Pakistan has vowed that 'third parties' cannot weaken its resolve as it undertakes its biggest infrastructure and energy development plan with the help of Beijing.

The $60 billion China-Pakistan Economic Corridor (CPEC), one of Beijing's undertakings in its aggressive Belt and Road Initiative (BRI), has seen China extend billions of dollars in loans and investments to Pakistan that fights to save itself from a balance of payments crisis by devaluing its currency and imposing regulatory duty on imports. However, the measures are proving to be insufficient for the South Asian economy as reserves have fallen to $10 billion, and an IMF bailout seems imminent.

With the new government set to approach the Washington-based lender for the second time in five years, Pompeo said the US looked forward to engagement with Pakistan's expected new prime minister, Imran Khan, but said there was "no rationale" for a bailout that pays off Chinese loans to Pakistan.

"Make no mistake. We will be watching what the IMF does," Pompeo said in an interview with CNBC television. "There's no rationale for IMF tax dollars, and associated with that American dollars that are part of the IMF funding, for those to go to bail out Chinese bondholders or China itself," Pompeo said.

In response, Pakistan's Ministry of Finance decried the statement, saying that third parties cannot weaken the country's resolve in making CPEC a success.

"Third parties cannot weaken our collective resolve to make CPEC a success story," stated the Ministry of Finance while responding to a question on the implications of Pompeo's statement.

Pompeo warns against IMF bailout that pays off Chinese lenders

The IMF also distanced itself from Pompeo's statement and said that it remained committed to helping Pakistan.

"The IMF remains committed to helping Pakistan and its people," said Teresa Daban Sanchez, the IMF resident representative to Pakistan, while responding to Pompeo's statement. The IMF is a multilateral international financial institution guided by a strong consensus-based decision-making process in its executive board, she added.

She also said that the IMF is closely engaged with Pakistan through Post-Program Monitoring (PPM) and regular Article IV consultations.

However, Sanchez said that the IMF has not received a request for financial support from Pakistan.

Pompeo's statement comes amid reports that Pakistan may soon have to knock the door of the IMF to seek a bailout to cope with its growing external sector challenges. Asad Umar, the man tipped to be Pakistan's next finance minister, also did not rule out the option of availing the IMF programme. However, he said that no decision has been made yet.

"We will be evaluating all our options and at this stage, we have not even decided to go to the IMF," Umar told The Express Tribune on Tuesday.

The Ministry of Finance also shunned the move to link CPEC with the IMF package.

"It is totally wrong to link the IMF programme with CPEC," said a spokesman of the finance ministry, while reaffirming Pakistan's full commitment "to undertake and complete CPEC projects in their totality". It reiterated that CPEC was important for the future of Pakistan's development, and the government would continue to ensure that all projects are completed according to the agreed terms and within the stipulated timelines.

Pakistan needs IMF support, Mulk warned

In 2014, Pakistan became China's partner in the BRI and signed $46 billion worth of deals under the CPEC framework. Over the course of time, the size increased to $60 billion, much to the frustration of the US that has repeatedly expressed its reservations on Beijing's aggressive expansion plan.

Officials in the Trump administration, including US Treasury Secretary Steven Mnuchin, have criticised China's infrastructure lending to developing countries, arguing that this has saddled them with unsustainable debt.

The US has the highest quota of 16.52% in the IMF and has great sway over its management. After the US, Japan has the second largest quota of 6.15%, followed by China, 6.09%.

Washington's frustration with CPEC could further push Pakistan into Beijing' camp, as Islamabad's external financing needs grow. During the past two years, China has given over $12 billion in loans to Pakistan to meet CPEC financing needs, and provide support to declining foreign currency reserves.

In the fiscal year 2017-18, China gave $4.5 billion in project and commercial loans in addition to providing $1.5 billion as a trade finance facility. In the preceding year 2016-17, China had given $3.9 billion in loans to Pakistan.

This month, Pakistan has received a $2 billion commitment from China out of which over $1 billion have already been disbursed, helping Islamabad meet its immediate foreign currency requirements.

Chinese foreign ministry spokesman Geng Shuang in a regular press briefing also said that he believed IMF has its own standards and operating rules in cooperating with relevant countries.

The IMF has long been facing criticism from its member countries that the outcomes of the Fund programmes depend more on the mood in Washington than the economic performance of a member country.

To a question about seeking the IMF bailout package, the Ministry of Finance said that the present caretaker government did not have the mandate to decide such a matter, especially at a juncture when the democratically-elected government was about to assume responsibilities.

In the past, the IMF has also expressed concerns about the implications of CPEC investments on Pakistan's external position. "The continued scaling up of CPEC investments could accelerate the buildup of related external payment obligations," according to the PPM report of the IMF released in March this year.

Similarly, in its last review of the $6.2 billion programme, the IMF wrote that repayment obligations to CPEC-related government borrowing, including amortisation and interest payments, were expected to rise after 2021 due to the concessional terms of most loans. Combined, these CPEC-related outflows could reach about 0.4% of GDP per year over the longer run, according to the 12th review report of the IMF programme.
COMMENTS (5)
Comments are moderated and generally will be posted if they are on-topic and not abusive.
For more information, please see our Comments FAQ