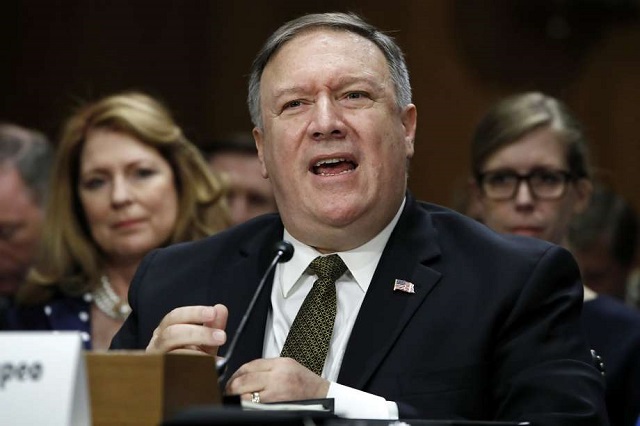 ---
WASHINGTON: US Secretary of State Mike Pompeo warned on Monday that any potential International Monetary Fund bailout (IMF) for Pakistan's new government should not provide funds to pay off Chinese lenders.

In an interview with CNBC television, Pompeo said the United States looked forward to engagement with the new government of Pakistan's expected new prime minister, Imran Khan, but said there was "no rationale" for a bailout that pays off Chinese loans to Pakistan.

No further extension in tax amnesty scheme: FBR

"Make no mistake. We will be watching what the IMF does," Pompeo said.

"There's no rationale for IMF tax dollars, and associated with that American dollars that are part of the IMF funding, for those to go to bail out Chinese bondholders or China itself," Pompeo said.

US, Pakistan reiterate resolve to restore bilateral ties

Pakistan and United States reiterated their resolve on Tuesday to restore their bilateral relationship.

This was noted during a meeting between Pakistan's Ambassador to the United States Ali Jahangir and US Secretary of Defence James Mattis at Pentagon in Washington.

Jahangir and Mattis discussed matters related to restoration of bilateral ties between the two countries, while regional security in South Asia also came up during the course of the meeting.
COMMENTS (4)
Comments are moderated and generally will be posted if they are on-topic and not abusive.
For more information, please see our Comments FAQ