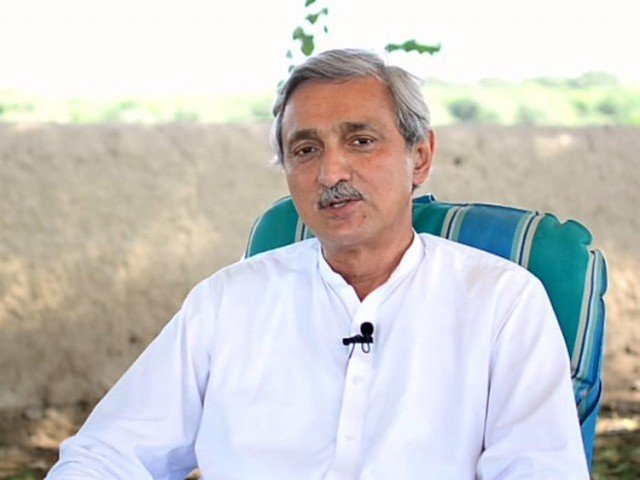 ---
KARACHI: PTI Leader Jahangir Tareen arrived in Karachi on Monday and made an offer to MQM to join the PTI in forming the government in Islamabad.

Accompanied by PTI leaders Dr Arif Alvi, Imran Ismail and Firdous Shamim Naqvi, Tareen visited MQM headquarters in Bahadurabad and held a meeting on the formation of the government. Dr Farooq Sattar, Khalid Maqbool Siddiqui, Amir Khan, and Faisal Subzwari of MQM were among others who welcomed the PTI leaders as MQM workers showered rose petals on their guests.

Sources in PTI said MQM has demanded the reopening of eight constituencies in Karachi where they claimed rigging had occurred.

Apart from this, MQM demanded a 'Karachi package' and more powers for the local government.  The issues of the opposition leader in the Sindh Assembly was also discussed, with PTI floating Naqvi's name and asking MQM to help them play the role of a strong opposition.

MQM candidates challenge results

After the meeting, the leaders of both the party spoke to the media.

Tareen said, "I am thankful to the people of Karachi who have given a mandate to PTI," adding that Karachi suffers from a host of problems, and PTI and MQM want to join hands to resolve these issues.

According to Tareen, PTI has not stolen or snatched the vote of any party, but people have voted for change in the city. "We want to change the entire system in Pakistan. This was a vote for change," he remarked.

He was of the view that PTI, will not only form a government in the Centre, K-P, and Punjab, but it will be part of the provincial government in Balochistan as well.

He endorsed Imran Khan for opening the controversial constituencies and said, "It is a historic decision by the people of Pakistan. PTI does not believe in rigging and  buying votes."

MQM leader Dr Khalid Maqbool Siddiqui said that his party will consult the Rabita Committee members in order to consider PTI's offer. "PMLN leadership has approached us.  We are a democratic party and will decide after consultation with the committee members," he added.

Brains behind Karachi Eat eats up MQM's stronghold Nine-Zero

Gov Zubair meets MQM

Earlier, Sindh Governor Mohammad Zubair once again approached MQM-Pakistan not to join the PTI government in the centre and play the role of the opposition in the National Assembly.   Siddiqui, Sattar, Amir Khan, Kanwar Naveed Jamil, and Subzwari were among those who attended the meeting in Bahadurabad.

"We want MQM to sit with PML-N on the opposition benches and not go to make an alliance with those who have stolen others' mandate through massive rigging," the governor said on behalf of his party, the PML-N.

After the meeting, Subzwari told the media that MQM will decide on the offer after a Rabita Committee meeting.

"The political situation is changing with each passing day. We will continue our working relationship with PML-N and will take a decision about our support in the National Assembly soon," he said.

Zubair said that PML-N has a close working relationship with MQM and that his party "is negotiating with other parties as well to make a strong opposition."

He added that all parties including MQM had serious reservations over the rigging.

"These were pre-planned results," he said. According to the Sindh governor, some elements attempted to disintegrate MQM, but recent results showed that MQM is still popular among the masses.

Zubair said MQM was still the largest party of Karachi, which is why PML-N has approached it. "We are suffering from common issues in urban and rural areas. Garbage and water crises are the most important issues. Let see how the upcoming government addressed them," he remarked.

Regarding the Karachi operation, the governor said, "We own the Karachi operation. It was not against MQM or any other party. The operation was against terrorists, target killers, extortionists and land grabbers."

The PML-N and MQM leaders also criticised returning officers and election staff for throwing out their political agents from polling stations and said all past records of rigging have been broken in the 2018 general elections.
COMMENTS
Comments are moderated and generally will be posted if they are on-topic and not abusive.
For more information, please see our Comments FAQ