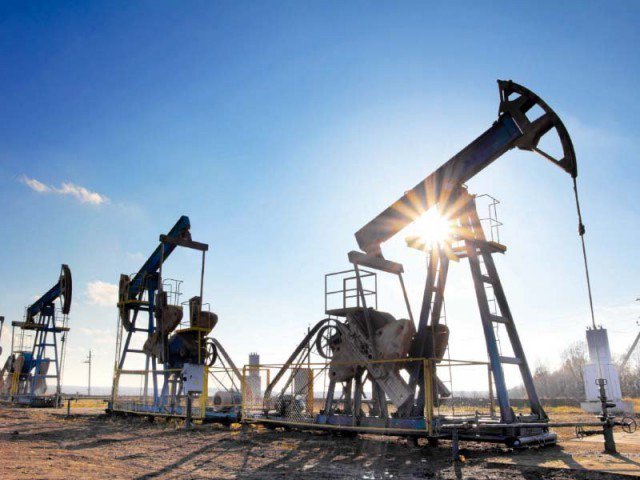 ---
ISLAMABAD: Biogas is made by fermentation of bio-materials like food waste, agricultural residue, waste water, solid waste and excreta of human and animals among others.

Several biogas initiatives have been launched in the past, but they did not achieve the desirable impact and targets for a variety of reasons. Several initiatives continue to date with various levels of achievements.

Perhaps there is a need to have a biogas policy to integrate all the relevant sides, identifying gaps and promoting solutions and possibly announce some incentives.

Biogas has emerged from the 'small is beautiful' syndrome and is playing a significant role in renewable energy in Europe, where it is being utilised in electricity generation mostly in co-generation mode producing heat and power, and bio-methane production.

There are more than 12,000 large biogas plants operating in Europe, most of which are in Germany, Italy, Sweden, Austria, the Netherlands and the UK.

In Italy and Sweden, bulk of the bio-methane goes to compressed natural gas (CNG) while in Germany, the Netherlands and Austria, bulk of the bio-methane goes to the normal gas grid. Raw biogas is converted into bio-methane after cleaning and enrichment.

In Pakistan, 62% of the population uses some kind of biomass for its energy needs. This includes 50% of urban population and 90% of rural population. It is mostly agricultural residue, trees and dung cake.

Pakistan is an agricultural country generating 43 million tons of agricultural waste annually, of which around 11 million remains unutilised. There are 32 million cows and buffalos generating 480 million tons of cow dung.

It is estimated that 50% of it can be collected and utilised better in the form of biogas. It has been estimated that 60% of the rural energy needs can be met through biogas.

There are three major modes of producing biogas; a) micro-plants for two or three families utilising the dung of three animals; b) small plants utilising dung of 3 to 50 animals and c) from 50 to 1,000 animals and more. In large plants, other agricultural material can also be utilised.

It has been estimated that some 5,000 family-sized biogas plants have been installed, most of which are under operation. Most of these plants have been installed under some subsidy programme due to low purchasing power of rural families.

Small biogas plants have been installed by farmers to produce electricity and run tube wells.

It appears that there is a greater possibility of success through larger plants installed in commercial modes. Several dairies have installed and are operating large biogas plants to produce electricity for internal use.

Some niche entrepreneurs have started even selling biogas through their biogas plants where gas distribution possibilities are there.

Substituting LPG

There are three major areas where biogas can play a major role which include rural gas generation and distribution in off-grid areas, bio-CNG plants in off-gas grid areas and electricity generation projects up to one-megawatt in rural areas, possibly in tandem with solar projects.

Biogas has a great potential in substituting or replacing liquefied petroleum gas (LPG) which is many times more expensive.

The Ministry of Energy (fuel division) has launched a scheme for providing natural gas in far-off areas through laying isolated distribution networks and filling it with LPG.

Heavy subsidies would be required to distribute expensive LPG costing Rs2,500 per million British thermal units (mmbtu) which would be sold at Rs600 per unit.

Biogas can easily replace LPG in these projects as the LPG-air mix plants are installed in far-off locations where biomass may be available in abundance.

Initially, one may try mixing expensive LPG with cheaper biogas to the extent of availability.

Bio-CNG plants

Similarly, bio-CNG plants can be installed in rural areas to cater to transportation needs and for agricultural tractors. In bio-CNG, the biogas production plant is set up at a suitable site where bio-material or dung is available.

Biogas so produced is cleaned and enriched – raw biogas contains only 50-70% methane and contains H2S – and is transported to the roadside filling station through a specially laid pipeline of, may be, one or two km.

Raw biogas produced in small systems is consumed in raw form and is thus cheap and least capital-intensive. Clean biogas of right specifications can cost almost twice as much as the raw biogas. Clean biogas-based CNG can compete with re-gasified liquefied natural gas (RLNG) and LPG.

The Mahindra group has installed a similar project in India. There is a plan to install 1,000 bio-CNG plants in India for which cooperation from 1,000 farmsteads have been enlisted. It has been estimated that one bio-CNG plant will cost INR 50-70 million.

In Sweden also, bio-CNG plants have been installed. Large companies like Pakistan State Oil (PSO), Sui Southern Gas Company (SSGC) and Sui Northern Gas Pipelines (SNGPL) may be asked by Pakistan government to install a few demonstration plants.

Private sector is likely to opt for the bio-CNG business in a wholesale manner. There should be an immediate market of several hundred bio-CNG stations in Pakistan.

OGRA changes pricing mechanism for gas utilities

Thirdly, in isolated areas where electricity is not available and abundant supplies of agricultural and plant material is there, small electricity plants can be installed.

Biogas has always suffered from the distribution problem. However, creativity has no limits. Biogas is being distributed by biogas entrepreneurs in Kenya and India in used truck tubes.

However, in organised sector as well, beginnings have been made in India to distribute biogas in FRP cylinder.

Project could not be executed

In Karachi, however, a biogas project at the Landhi cattle colony, with planned electricity production of 30MW, could not be implemented, even though financing from the International Finance Corporation was available.

Biogas cannot compete with cheap local gas, but it may compete with RLNG. Karachi Metropolitan Corporation's (KMC) self-generation or biogas-electricity swap arrangement with K-Electric could also be examined.

An alternative CNG project could be examined. Landhi cattle colony's 200,000 cattle can give 200,000 kg of CNG per day.

Many CNG pumps can be installed near the cattle colony. A less ambitious project can probably fuel KMC's truck fuel demand.

Alternatively, cleaned and enriched biogas can be pumped into the SSGC gas grid. It is KMC's resource. KMC will have to take charge of the project, otherwise, it would remain a football among various vested interests.

Until recently, dung had been almost exclusively used in biogas production. Recently, processes have been developed to digest crop residue as well. In many jurisdictions, crop residues are co-digested with cow dung and/or municipal waste water.

Crop residues thus have acquired a market for their waste which hitherto had no market price. Thus, biogas would increase the earnings of farmers as well as animal owners.

Growing gas demand can be tackled by building storages in Pakistan

Fertiliser production

Additional benefit of biogas is the production of fertiliser as a byproduct. Last but not the least, biomass are CO2 neutral. Research is going on to convert CO2 into methane by reacting it with hydrogen, which means more methane would be produced in every user cycle.

Pakistan is suffering from gas shortages which have been reduced by imported LNG. Local gas resources are depleting. In addition to developing local gas resources, biogas resources should also be utilised, particularly in far-flung areas where both conventional gas and electricity, or one of these, cannot be provided economically.

Biogas can have multi-dimensional impact in rural and agricultural development, hygiene and foreign exchange savings.

The writer is former member energy of the Planning Commission



Published in The Express Tribune, July 30th, 2018.

Like Business on Facebook, follow @TribuneBiz on Twitter to stay informed and join in the conversation.