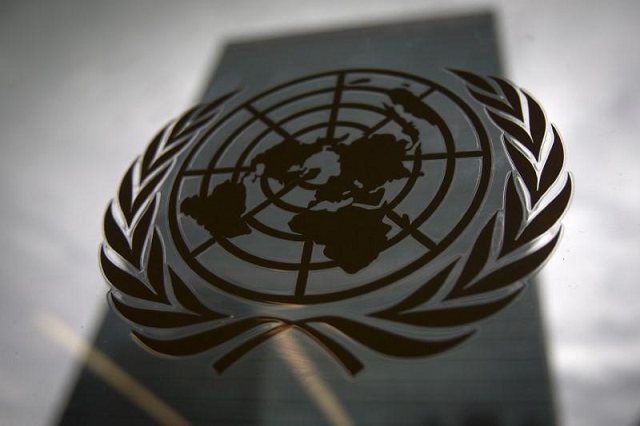 ---
ISLAMABAD: Almost one-third of the victims of human trafficking are children while half of the identified cases begin with some family member's involvement, the United Nations revealed on Sunday.

Approximately 25% of identified victims of the global human trade are children, United Nations Children Fund  (UNICEF) and the Inter-Agency Coordination Group against Trafficking (ICAT) said on the eve of the World Day against Trafficking in Persons being celebrated today (July 30). Across regions such as Sub-Saharan Africa, Central America and the Caribbean, children account for an even higher proportion of identified, a joint statement said.

"UNICEF and ICAT believe this number is much higher than the current data suggests. Reality is that children are infrequently identified as victims of trafficking as only a few come forward for fear of their traffickers, lack of information options, mistrust of authorities, fear of stigma or the likelihood of being returned without any safeguards in addition to limited material support," the statement said.

Senate approves bill to address human trafficking

Refugees, immigrants and displaced children are especially vulnerable to trafficking. Whether they are escaping war and violence or pursuing better education and livelihood opportunities, only a few children find pathways to move safely with their families. This increases the likelihood of children and their families turning to more dangerous routes, or children moving on alone, leaving them exposed to violence and exploitation.

"Trafficking is a very real threat to millions of children around the world, especially to those driven from their homes and communities without adequate protection," said UNICEF Executive Director Henrietta Fore. "These children urgently need governments to step up and take measures to keep them safe."

Moreover, in many contexts, there is a lack of sustainable solutions for child victims of trafficking — including long-term assistance, rehabilitation, and protection. Many child protection systems remain under-resourced, and there is also an acute lack of guardianship and alternative care arrangements. Children are often placed in inadequate shelters, where they risk further traumatisation and re-victimisation.

Trafficked boys can face additional challenges, as gender stereotypes prevent them from getting or seeking the help they need, while girls also remain at risk of further exploitation and abuse due to gender discrimination and gendered poverty.

The UN Migration Agency—International Organisation for Migration (IOM) suggests almost half of identified cases of child trafficking begin with some family member involvement.

Accordingly, a large number of those falling prey to traffickers are migrants, including refugees and asylum seekers who have left their countries for various reasons; including conflict, natural disaster, persecution or extreme poverty, the IOM said in a statement.

US report on human trafficking warns against separating children and parents

"Trafficking in persons is a vile crime that feeds on inequalities, instability and conflict.  Human traffickers profit from peoples' hopes and despair.  They prey on the vulnerable and rob them of their fundamental rights," said UN Secretary-General António Guterres in his message on the eve of World Day against Trafficking in Persons.

"Children and young people, migrants and refugees are especially susceptible. Women and girls are targeted again and again. We see brutal sexual exploitation, including involuntary prostitution, forced marriage and sexual slavery. We see the appalling trade in human organs," he added.

The UN chief further assured that the international body is committed to bringing traffickers to justice while protecting and supporting their victims. "The rights of victims must come first – be they the victims of traffickers, smugglers, or of modern forms of slavery or exploitation," he said.

"Human trafficking takes many forms and knows no borders. Human traffickers too often operate with impunity, with their crimes receiving not nearly enough attention. This must change," said the UN chief urging to increase awareness on the subject.

In their proposed Global Compact for Safe, Orderly and Regular Migration to be adopted in December, Member States have also demonstrated resolve to prevent, combat and eradicate trafficking in persons in the context of international migration.

"On this World Day against Trafficking in Persons, let us come together around the key issues of prevention, protection and prosecution to build a future where this crime cannot exist," Guterres said concluding his message.