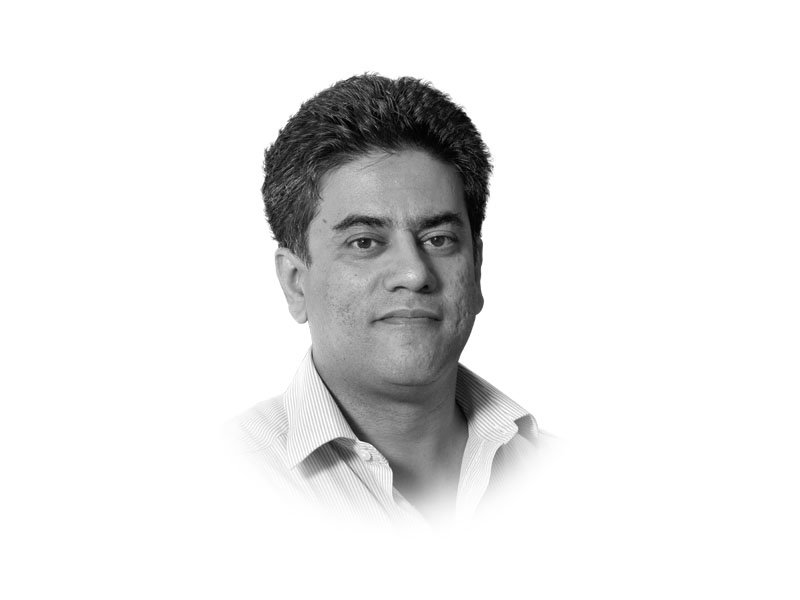 ---
Earlier this week, the Centre for Excellence in Journalism, part of IBA (CEJ-IBA), dedicated a lecture room to Razia Bhatti, one of Pakistan's most fearless journalists. Friends, former colleagues, family members and admirers gathered to pay tribute to Razia Bhatti and the work she did at her time at The Herald and later at Newsline magazine.

After leaving The Herald in 1988, Razia Bhatti founded and served as editor-in-chief of Newsline magazine. When she walked out, most of her team of journalists also resigned with her and in July 1989, the first issue of Newsline was published with an editor's note which began with: "Forty-two years down the road from independence, this nation seems to have bartered away the promise of its birth. To a whole generation of Pakistanis, fear and violence, authoritarianism and deceit represent the norm, for they have known no other.

"The press in Pakistan shares the guilt of the nation's state. It has been silent when it should have spoken, dishonest when it should have been forthright, succumbed when it should have stood fast ..."

"... We promise no miracles, but if somewhere along the road to this nation's destiny, the truth presented in these pages makes some difference, Newsline will not have been in vain."

Both Razia and her magazine won several national and international awards for its investigative journalism. But that did not stop the Newsline editor from striving for excellence with each new issue.

Former colleague Umber Khairi, member of the Razia Bhatti Memorial Initiative, recalled Razia as a perfectionist who refused to bow down to pressure. "She is a reminder of how important an editor's role is to steer one on the road of sanity."

Editor of Daily Dawn Zaffar Abbas recalled how Razia Bhatti would make reporters write stories that were difficult, but she was there to take the pressure for them from the government or political parties.

Looking at the documentary that was played on the occasion and listening to the speech of Zaffar Abbas as well as IBA Associate Dean Dr Huma Baqai, what became clear was that the more things change, the more they stay the same.

Much of the work done by Newsline was to expose the failings of governments in power. Some of its best stories were on the performance of political parties. It was Newsline that broke the story on the creation of MQM-Haqiqi by reporter Hussain Aaser (not his real name) – which led to MQM leader Altaf Hussain publicly threatening Razia and her colleagues.

Another journalist, Nafisa Shah, wrote on issues that plagued our society like the practice of Karo-Kari. Nafisa went on to join politics and is today a leading figure in the PPP.

Razia was also mentor to Muhammad Hanif, who is today one of Pakistan's most celebrated writers. Hanif had joined Newsline from a lifestyle magazine and it was Razia who moulded him into an investigative journalist. It was Hanif's excellent piece titled 'Az Far as the Going's Good' (Newsline, June '95) that brought plainclothes policemen to Razia Bhatti's house at 1.30am informing her that a case had been filed by Sindh Governor Kamaluddin Azfar at the Clifton police station.

Razia was livid. Azfar's statement that the criminal charge against Newsline was filed in his personal capacity as a private citizen was a "blatant misrepresentation of fact", she argued, adding the legal notice issued was by the advocate general of Sindh. "Perhaps Mr Azfar can clarify which private citizen can unleash the forces of state on other private citizens and order raids on the homes and offices of journalists. The raids were a deliberate and desperate attempt to intimidate Newsline into submission and are obviously an extension of the government's recent campaign to terrorise the Press," Ms Bhatti concluded.

Mr Azfar was the Governor of Sindh at the time and an elected civilian government was in place. One of the most important lessons of the work done by Newsline is that elected governments can also become intolerant when it comes to the media.

As we elect a new government on Wednesday, let us remember these lessons. The media should continue to strive for telling the truth, irrespective of who is in power. People like Razia Bhatti are a reminder that this can be done.

Published in The Express Tribune, July 23rd, 2018.

Like Opinion & Editorial on Facebook, follow @ETOpEd on Twitter to receive all updates on all our daily pieces.