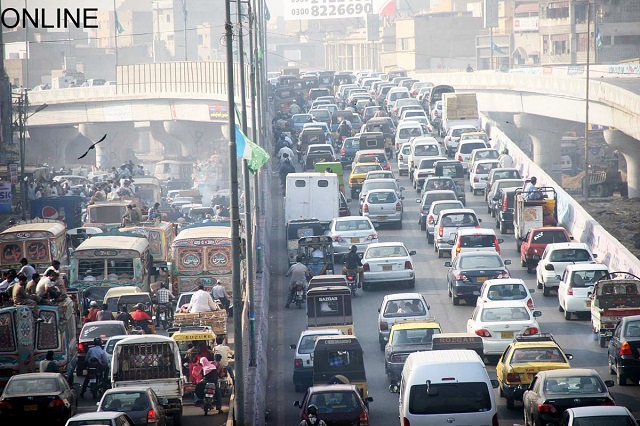 ---
KARACHI: Home to Liaquatabad and the Nazimabad sub-division, both areas named after two former prime ministers, the population of NA-255 stands at 755,412.

Liaquatabad is named after Pakistan's first Prime Minister, Nawabzada Liaquat Ali Khan, and Nazimabad after Khawaja Nazimuddin. Liaquatabad was formerly known as Lalu Khet, but was later renamed.

District East: An area with mind-boggling width and length

There was a time Liaquatabad was not only the hub of all political and resistance movements but also chaos.

The murder of renowned Qawwal Amjad Sabri in broad daylight is still fresh in the minds of the constituency's residents. His father, Haji Ghulam Fareed and uncle Maqbool Sabri's qawwalis gained fame from this constituency.




Firing incidents, stoning and setting things on fire were rampant in this constituency in the 1990s, but with time, law and order improved and peace returned.

It was in the 1970s when Pakistan Peoples Party founder Zulfikar Ali Bhutto raised the famous slogan, 'roti, kapra, makaan [food, clothing, shelter]' while addressing a rally in Liaquatabad. Today, 44 years later, his grandson Bilawal Bhutto repeats the same promise to area's residents.

Muttahida Quami Movement leader Amir Khan also resides in Liaquatabad. He had earlier parted ways with the party and joined its rival group, MQM-Haqiqi, only to return to MQM-Pakistan some time later. Renowned comedian Umer Shareef and Olympian Hanif Khan both hail from Liaquatabad as well. Other than Liaquatabad, some of the main areas in the constituency include Moosa Colony, Golimar and Rizvia Colony.

District South: a remnant of the British Raj's Kurrachee

Although these areas are intensely populated, Nazimabad is a well-planned area.

This constituency is also host to one of the city's three biggest public hospital's, Abbasi Shaheed Hospital. Residents of both West and Central districts rely heavily on this hospital for access to healthcare facilities.

Considered to be an MQM-Pakistan stronghold, the party has fielded its convener, Dr Khalid Maqbool in NA-255. Pak Sarzameen Party's (PSP) Ataullah Mustafa Jamil Rathore, Muttahida Majlis-e-Amal's (MMA) Muhammad Mustaqeem Qureshi, Pakistan Tehreek-e-Insaf's Muhammad Baqi, Pakistan Peoples Party's (PPP)  Zafar Ahmed Siddiqui, Muhajir Quami Movement's Faizan Ahmed, Pakistan Muslim League-Nawaz's (PML-N) Nasiruddin Muhammad, Awami National Party's (ANP) Arsalan Khan, All Pakistan Muslim League's (APML) Muhammad Ahmed Khan and Pak-Muslim Alliance's Muhammad Zahid Awan will be some of Dr Maqbool's rivals for the seat.




Two provincial assembly constituencies - PS-127 and PS-128 fall under NA-255. On PS-127, PSP Chairperson Mustafa Kamal, MQM's Kanwar Navid, PTI's Sheikh Mehboob Jilani, MMA's Muhammad Siddiqui Rathore, PPP's Saddam Abdul Samad, PML-N's Shaheen, ANP's Abdur Razzaq, Muhajir Qaumi Movement's Faizan Khan, APML's Kauser Shaheen are some of the main contesting candidates.

District West: Of slums, big sums and warring ethnicities

In PS-128, some of the contesting candidates include MQM's Muhammad Abbas Jafri, PSP's Muhammad Taha Khan, PTI's Nusrat Anwar, MMA's Syed Wajih Hassan, PPP's Muhammad Arif Husain Qureshi, PML-N's Mohsin Javed Dar, Allah Akbar Tehreek's Ahsan Habib, Muhajir Qaumi Movement's Khizer Ali, APML's Syed Suleman Ali Ahmed, ANP's Fazal Qayyum and Grand Democratic Alliance's Muhammad Hafeez Khan along with independent candidates Irshad Ali, Muhammad Anis, Muhammad Ayub Javed, Muhammad Zahid, Nadeem Ahmed Zuberi and Waqar Ali Azaad.
COMMENTS
Comments are moderated and generally will be posted if they are on-topic and not abusive.
For more information, please see our Comments FAQ