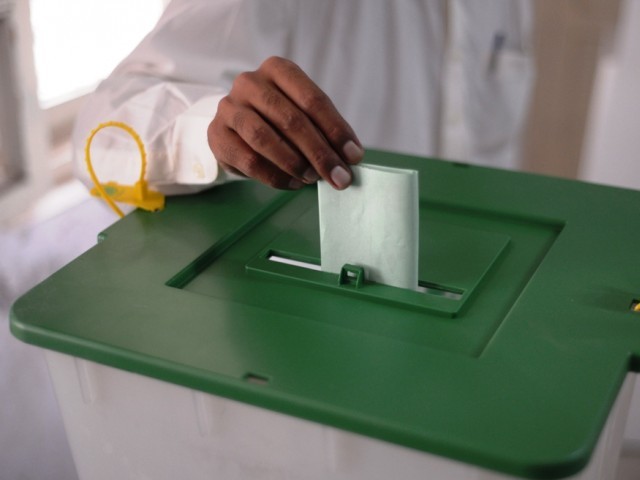 ---
An Ahmadi story


Mahmood Afzal Rana* was just another Lahore-based auditor till his peers became cognisant of his confession. "I started receiving threats. Anti-Ahmadiyyat lectures were organised where I taught to make sure no one strayed."

Rana said the management tracked his movements and found he frequented Baitul Noor, one of Lahore's largest Ahmadi worship place. "One day, the owner of the accountancy institute called me in. What followed was counsel on how I should desist from proselytising. I had not engaged in any such activity whatsoever."

The 33-year-old auditor said the man started delivering lectures against Ahmadiyyat soon after. "Student attendance (in my classes) plummeted. Many stopped responding to me altogether. One asked if I was indeed Ahmadi. I replied in the affirmative. The student never returned (to class)."

"I immediately fled (the country)." Since then, Rana has been alternating between Bahrain and Pakistan.

The auditor said he'd fly home just to vote, if he could. For Rana, however, the security of his family takes precedence over everything else. "Irrespective of how low a profile we keep, people do end up finding out."

The "religious" are always on the lookout. Trouble is never really far, he said.

With members of Jamaat-e-Ahmadiyya (JA) enrolled on a separate voter list, the community routinely disassociates from general elections. "Can you imagine the kind of ramifications that can entail?"

"To expect any believing Ahmadi to vote in such circumstances is unrealistic." Rana said the community's disassociation from general elections needed little elucidation.

*Name changed to protect identity.

The observer who will not cast a vote




Transwoman Aradhiya Khan has been denied access to public bathrooms. The rights activist has been asked to leave queues. At the movies, she has often been at the receiving end of jibes laced with derogatory terms.

At six feet, Khan towers above many attending an event at The Second Floor (T2F). Attired in a resplendent orange kurta, she cuts a graceful picture.

"Why should I vote at all," Khan said when asked who she would be voting for. The rights activist has her reasons. She wants to vote for one of her own.

While it would be incorrect to state that no progress has been registered on trans rights, a landmark bill was passed earlier in May, a lot more remains to be achieved. "Can you name a single political party that engages with the trans? Any political force that has initiated dialogue to just understand our problems, forget remedying them?"

The Pakistan Muslim League-Nawaz (PML-N), Khan said, has a Punjab-centric agenda. "What else has the PML-N done except for building roads?" If I were to ever join a political party, it would be the Pakistan People's Party (PPP)," Khan said. 'It is relatively liberal.'




The 20-year-old will also be observing proceedings at a polling station on July 25 (election day). While the threat of harassment remains very much real, Khan is unfazed. Come elections and the rights activist will have her hands full with preparing a checklist and compiling a report.

Speaking on the matter, she gave her two cents on how fighting for one's rights was a must. "Sometimes you have to seize them." The community, she said, had to shoulder some blame too. Even the "visible" among us fear for their lives. This explains why most shun politics, Khan said.

Khan said she was happy as an activist. Her brother, a close ally, routinely encourages her to remain at the forefront of things. Sometimes, however, Khan has no option but to keep a low profile. "I live with my family. Only I know the kind of challenges our community has to confront."

The rights activist's desire to see one of her own in Parliament has left Khan determined to contest elections at least once in her lifetime. "I may not be voting (this time around), but I will definitely contest once to represent my community."

The insurance man who does not give a toss




Karachi-based insurance consultant Fawad Ali Khan irked. Traffic has come to a halt. Electioneering is to blame.

Khan told The Express Tribune he was too busy to care about what was happening in the country. 'I am focusing on myself.' "The state of the country just doesn't affect me," he said.

"My family votes regularly but that has not spared them from constant intimidation. What makes you think anything will change now?" Khan said. The consultant said he was no taker for the "every vote matters" school of thought. If that is the case, the result is before everyone, he said.

Khan, an avid traveller, visits Lahore often. But he has little to say about life in the premier Punjab city coming to a virtual standstill after the recent torrential rains. "It would have mattered had I been in Lahore that day."  Nobody carries others' worries home, he said.




"I'd rather know what Elon Musk is up to, and where the world is heading." The avid reader said books served to reinforce his belief that Pakistan was regressing. "Pakistan People's Party, Pakistan Muslim League-N, what good are they to me?"

"How come politics does not affect you at all," the 33-year-old is often asked. "How come it affects you," he usually retorts. Khan simply does not give a toss.