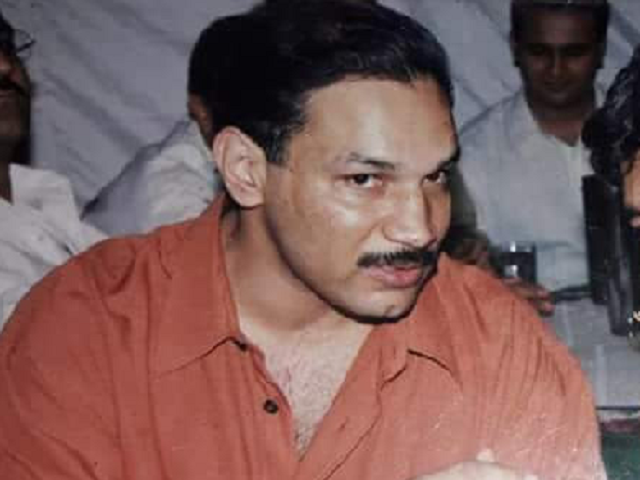 ---
LAHORE: Abid Boxer, a former inspector of Punjab Police, was granted bail in ten different cases as the police were restrained from arresting him. The courts also summoned police record with regard to Boxer by August 4.

Abid Boxer, accused of a number of crimes including extrajudicial killings and fake encounters, had fled to Dubai in 2007 to avoid arrest by police and reprisal by opponents. He was arrested from the Dubai airport by Interpol on Feb 8 this year and handed over to Pakistani authorities on Feb 20.

Earlier on July 18, the Lahore High Court acting chief justice Anwaarul Haq directed authorities to present Boxer by July 27 after a federal law officer told the court that former inspector was in Pakistan.

The acting CJ issued the order on a petition filed by Jafar Rafi, father-in-law of Boxer, seeking his protection on a plea that police might kill him in a fake police encounter.

LHC orders authorities to produce Abid 'Boxer' in court

On Friday, Abid Boxer appeared along with his counsel before five different district and session judges in connection with three murder, five fraud and two abduction cases and sought his bail orders on plea that he had been falsely implicated in the cases.

His counsel contended that the allegations levelled against Boxer were not based on reality and were meant merely to blackmail and humiliate him. Claiming to be subjected to 'political victimisation', the counsel contended that his client left for abroad as his life was in danger in Pakistan.

He prayed the courts to grant him pre-arrest bails. The judges later granted him bails against bail bounds of Rs100,000 in each case. However August 4 was fixed as the next date of hearing.

Talking to media, Boxer vowed to unmask those who hatched conspiracies against him. He said he will face the cases while living in Pakistan. "I will hold a press conference in coming days and all things will be cleared," he said.

Four 'wanted terrorists' killed in raids

Abid boxer was inducted in Punjab police as ASI on sports quota. He became inspector after promotions and remained SHO of different police stations of Lahore. He was accused of extrajudicial killings, fake encounters, kidnapping for ransom, murder, and land grabbing.

Two most famous cases registered against him are of murdering Brig (retd ) Mehmood Sharif's wife. It is alleged that he kidnapped and later killed her with his accomplices and grabbed her property including a cinema and a house in an upscale area.

Famous stage actress Nargis had also alleged that Boxer attacked her house, making her family hostage and torturing her and shaving her head and eyebrows.