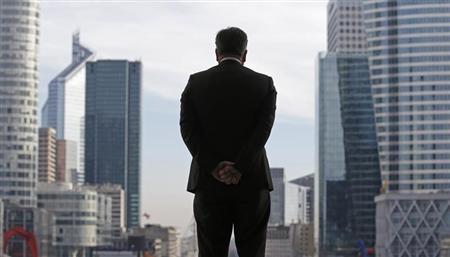 ---
ISLAMABAD: They cannot contest elections nor they can poll their vote, yet they play a crucial role in electoral politics in a number of key national and provincial constituencies in Pakistan.

These are the Pakistanis diaspora living abroad, commonly known as the overseas Pakistanis with around $20 billion remittances to their credit making them the country's second largest source of foreign finances, being only a couple of billions less than the foreign exchange earned in exports.

Through the fortune of money or by directly fielding a close family member in contest, overseas Pakistanis over the years have played a significant role in politics especially in some constituencies of northern Punjab where they 'dominate' the local politics.

An unconventional example of their presence in local politics can be determined from the fact that during the elections for the Azad Jammu and Kashmir (AJK) legislative assembly, almost all constituencies in Mirpur, Bhimber and Kotli districts were actually contested from the UK. This rare situation exists as a massive number of the population in these districts is settled abroad, mainly in the UK thus almost all main candidates have their campaigns funded from relatives settled there.

Freedom of speech: Rights groups against digital blackout in polls

Similarly, in contagious areas adjoining these districts of AJK, Attock, Rawalpindi, Gujar Khan, Kalar Siyadan, Chakwal, Jehlum, Kharian, Mandi Bahauddin, Gujrat, Sialkot, and Gujranwala, overseas Pakistanis directly or indirectly to a varying degree play important role in politics.

According to studies, limited landholdings, rain-dependent agriculture and limited economic opportunities in northern Punjab were major factors in the trend of immigration from the area which particularly started from Mirpur in the late 1950s and 60s.

In his 1970s regime, Zulifkar Ali Bhutto facilitated common man in getting their passports easily and a large number of Pakistanis started serving the labour market of the Middle East while towards the 1980s large scale illegal migrants moved to Europe mostly from districts of east and south of Jehlum.

With increasing number of Pakistanis settling abroad and their remittances back home, this new socio-economic situation generated a new middle class in these areas, independent of the state of Pakistan's own economy. With this newfound economic autonomy, overseas Pakistanis gradually started challenging traditional players, eventually emerging a political reality.

Consequently, political parties also did not take time to assimilate this new class and for two 'evident' reasons one being they not only got wealthy candidates who could lavishly spend on election campaign and the second reason being that they were also the party's readymade source of funding both directly or by opening chapters of their respective parties.

Similarly, the July 25 general elections will also witness several contenders running for the local legislatures while having strong foreign connections. These candidates are either those who made fortunes abroad or are relatives of known Pakistani origin business tycoons, both being common characteristics in their profiles.

For national assembly's constituency NA-58 Gujjar Khan, former prime minister Raja Pervez Ashraf of the Pakistan Peoples Party (PPP) is challenged by Pakistan Tehreek-e-Insaaf's Chaudhry Azeem. Azeem is a close relative of Anwar Pervaiz, owner of the UK-based Bestway group.

As during his short premiership stint in 2012-13, Ashraf spent billions of rupees in development schemes in his native town thus besides other considerations, a major factor in allotting ticket to Azeem was to counter the former PM's influence by fielding a relative of the Bestway owner, that runs a big charity network in the district.

For a provincial assembly seat from the area, PML-N in 2013 preferred Iftikhar Warsi, the cousin of Saeeda Warsi an eminent leader of British Conservative party, over Chaudhry Riaz who had been returning to Punjab Assembly since 1985. In Jhelum, Chaudhry Nadeem Khadim was elected to the National Assembly on PTI ticket in 2013 but was disqualified for being a dual national. As Nadeem himself owns several businesses across UK, his father Chaudhry Khadim is contesting for NA-66 on PML-N's ticket.

Another known political name from Jehlum, Chaudhry Shahbaz, a former minister who is also the brother of former governor Punjab Chaudhry Altaf resides and has businesses in Saudi Arabia, while interestingly his nephew, PTI spokesperson Fawad Chaudhry is a leading contender from NA-67, a crucial constituency this election.

Known political families of Lala Musa also have strong linkages abroad. After a large number of people from Kaira family settled in Scandinavian countries, Haji Asghar Kaira entered the political arena in non-party based 1985 elections. He challenged traditional politician of the area Syed Manzoor Hussain Shah, whose relatives had also migrated to Italy, Spain and were his key source of funding. From the Kaira clan, renowned PPP leader Qamar Zaman Kaira, a former information minister is contesting the July 25 polls from NA-70 while his cousin Tanvir Ashraf Kaira is a serious contender for the provincial assembly seat in Punjab after winning the spot several times earlier.

Moreover, foreign wealth can also be found playing a 'role' in NA-71 Gujrat, where an independent candidate Malik Hanif Awan is contesting for the seat after having served as a PML-N MNA in the last assembly. His family has businesses in Netherlands. In NA-85 Mandi Bahauddin, PTI has fielded Imtiaz Ahmed Chaudhry, who along with his brother, former PML-N MNA Ijaz Ahmed Chaudhry owns businesses in Kuwait.

Meanwhile, the Chan brothers Nadeem and Waseem, who just recently joined PTI are contesting for the national and provincial assemblies respectively, have their families settled in Canada. Former federal minister major (retd) Tahir Iqbal is a PML-N candidate from NA 64 Chakwal who resided and owned business in the USA before entering national politics.

SC clears PTI's Fawad Chaudhry to contest polls

Similarly, Senator Chaudhry Sarwar is an eminent political face in Pakistan and UK. He was member of British parliament before he moved to Pakistan and PML-N appointed him governor in Punjab. He later joined the PTI and now calls the shots in Imran Khan's party in Faisalabad division. He was elected to the Senate in March this year from PTI platform despite the party lacking numbers in the provincial assembly proving his 'political strength'.

Another PTI candidate, Ayesha Nazir Jatt is pitted against Tehmina Dultana in Vehari. Jatt and her father Nazir Jatt, a former PML-Q MNA has declared assets worth billions of rupees with well-established businesses in Saudi Arabia. Senator Azam Swati of PTI renounced his US nationality but still has properties and business in the US. He is also contesting for a major K-P constituency in the upcoming polls.

A sizable population from Mardan, Noweshra, Charsadda, Bannu and Swat districts of K-P works in Gulf countries, Malaysia and Indonesia and their remittances play an important role in local economy and politics.

In regions with high concentration of households receiving remittances, traditional patron-client relationships have crippled. Such households no longer depend on traditional brokers for access to public services and make relatively independent political decisions. This is the case in many areas of K-P, north and central Punjab however immigration from south Punjab to outside country is low which also reflects in the voting patterns from these areas.