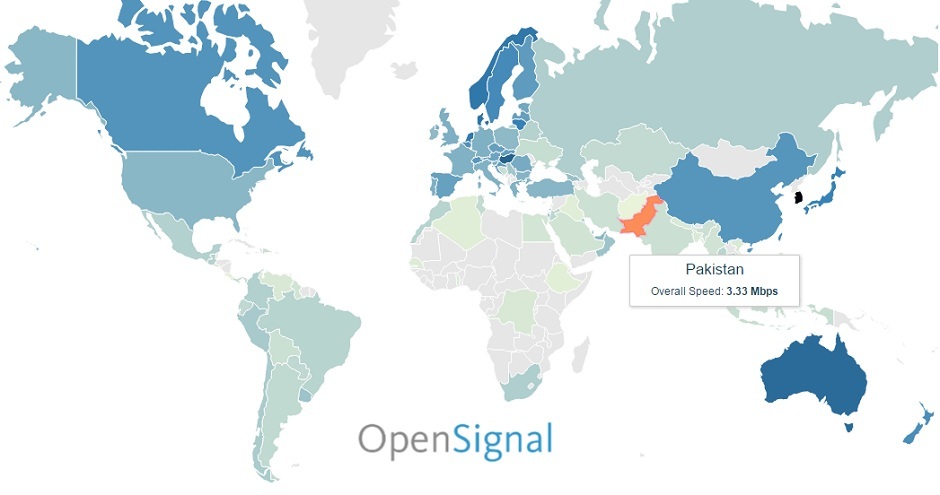 ---
With cellular services disrupted as former prime minister Nawaz Sharif and his daughter Maryam Nawaz arrived in Lahore last week, rights groups have expressed fears over the practice being repeated during next week's general elections.

In a joint statement released on Tuesday, the Digital Rights Foundation (DRF) and Bolo Bhi called on the caretaker government to ensure that mobile networks stay operational, ensure digital accessibility, protect freedom of speech, and the right to association of citizens.

Freedom struggle: Kashmiris stage rally in Birmingham

"We, as the citizens of Pakistan, are not new to the idea of total or partial network shutdowns that affect the way people communicate in current technologically advanced times. However unreasonable attempts like internet shutdowns to conceal security lapses go against the Constitution of Pakistan," the statement read.

A recent report by international digital rights group Access Now found that Pakistan was second behind India for the most internet shutdowns — Islamabad pulling the plug on 10 occasions against New Delhi's 54.

"Internet shutdowns have not proven to contribute substantial benefits towards national security and, or against terrorism. In fact, they promote chaos among people at the receiving end of this violation of their fundamental right to free speech as guaranteed under Article 19, and the right to information under Article 19-A, and have been declared as illegal by the Islamabad High Court (IHC) earlier this year," read the joint statement.

It added that the internet has become a primary source of information for the people with the mainstream media often adopting news from online platforms.

"The ambulatory nature of the mobile-based internet allows for everyone to contribute news for the people, and makes way for misinformation to be rejected through evidence-based reporting," it added. "This misinformation has long been furthering chaos and unrest among unaware citizens, one example of which was seen during the social media blackout amid nationwide violent protests from extremist organisations on November 22, 2017, that held Islamabad hostage for days."

Facebook, Twitter, Alphabet to testify at US House hearing

DRF and Bolo Bhi, who had partnered with civic society group NetBlocks also created a graph of the recent mobile networks shut down in Lahore on July 13, measuring the extent of disruption in the city.

The groups said that they will be working together to observe internet connectivity across the country throughout the election period.

"It is important that the internet and online communication sources remain open and accessible without disproportionate barriers in the name of security," it said. 

Published in The Express Tribune, July 18th, 2018.
COMMENTS
Comments are moderated and generally will be posted if they are on-topic and not abusive.
For more information, please see our Comments FAQ