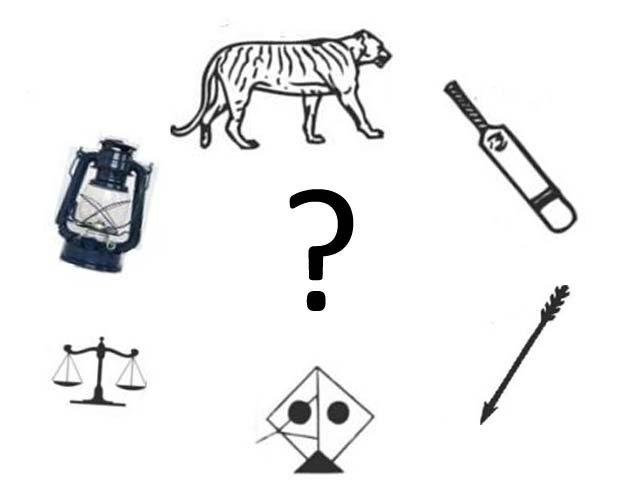 ---
KARACHI: Voters in the country are getting a crash course when it comes to identifying their candidates, understand their manifesto and, most importantly, the electoral symbol of their favoured candidate in the run-up to general elections in the country.

Searching through the list provided by the Election Commission of Pakistan (ECP), an aspiring lawmaker locks onto a symbol that epitomises their electoral campaign. Where some are allotted desired representation, some are not so lucky.

Speaking to The Express Tribune, Pak Sarzameen Party (PSP) Chairperson Mustafa Kamal revealed that the party chose the 'dolphin' as an electoral symbol as it symbolises guidance and assistance to the port city in achieving a better future for its citizens. He added it is also considered as one of the friendliest animals and that is the image the party wants to portray.

ATC grants pre-arrest bail to PML-N workers

For Pasban Pakistan, their first choice 'jharoo' (broom) was a metaphor for cleaning up rampant corruption in the country. However, the political group was allotted 'balloons' – its third choice. "For us, balloons imply happiness and hope. Whenever children see balloons, they run towards them with joy," said a representative for the party.

The 'jharoo' was evidently a sought-after symbol since the little-known Pakistani Awami Raj also asked for the symbol to be allocated to the party. "It shows solidarity with the poor," said a representative. The party was lucky to be allotted its first pick.

The Pakistan Tehreek-e-Insaniat picked symbols that were relatable to a common man. "Scissors are used by the ordinary working-class including tailors and barbers," said a party representative. Similarly, another fringe party, Awam League, chose a 'human hand' to personify skilled labourers. "There are religious connotations to the symbol as well," party's representative told The Express Tribune. "The five fingers of the hand are akin to the five pillars of Islam. The symbol also has geographical inference as the five fingers resonate with Punjab – the land of five rivers."

PML-N announces anti-rigging system

Contesting for the 43rd time, Aap Janab Sarkar Party Chief Nawab Amber Shahzada has the 'spoon' for his electoral symbol. Stressing on the importance of the utensil, he said: "A spoon is a spoon. It does not discriminate – the meal can be hot or cold; the spoon will always come in handy. I am akin to the utensil. I deserve to be elected prime minister."

Riaz Khan, an independent contesting from Karachi's NA-252, chose the symbol of 'crocodile', a symbol of reverence to Sufi saint Mangho Peer. "It stands for peace – a sign of our elders," he said. Another independent, Mohammad Usman Aslam, contesting from NA-70, chose 'knife' as his symbol and criticised the ECP for lack of better choices in the list.