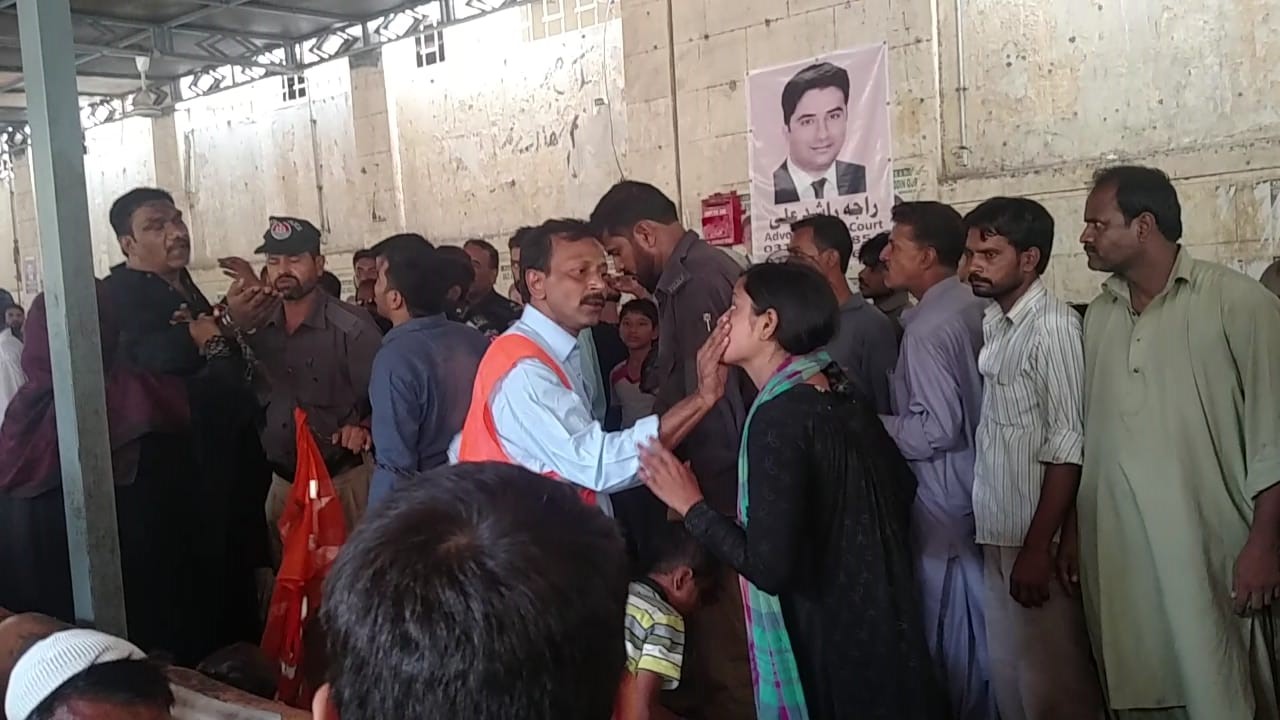 ---
KARACHI: Illegal meetings of prisoners with their family members at the City Courts along with lack of rooms and other facilities in its premises has been causing routine quarrels at the place.

The Express Tribune has learnt that fights often start when police allow prisoners to sit inside the premises at their chosen spots where their family members gather to meet them. On such occasions, other prisoners, waiting for their turn to meet with their families at the same spot, often run out of patience, resulting in a spat between one prisoner's family with another's.

Sindh's prisoners granted 90-day remission on Pakistan Day

According to jail authorities, nearly 600 prisoners are transported to the City Courts daily for hearings. Most of the prisoners have their family members waiting at the courts when they are scheduled to attend the hearing. On average, six to eight family members come to meet a prisoner, thus, around 3,000 family members of prisoners are present at the courts daily.

Many prisoners and their family members want a comfortable place to sit together. However, due to the constant huddle at the place, they often find the place of their choice pre-occupied. The fortunate prisoners and their families who succeed in occupying some space often continue their meeting for hours, frustrating others who want them to leave so that they could replace them. This often results in bickering and quarrels.

A shed was constructed in Block-F for people who come a long way to the City Courts. However, it is being used to facilitate meetings between prisoners and their families, which continue till late in the evening.

A few days ago, a scuffle broke out between a prisoner and another prisoner's family, resulting in the prisoner slapping a woman. Before the guards on duty could intervene, the quarrel snowballed into a full-on brawl. It took other prisoners and their families to pacify the parties.

Judge admonished by CJP says stands by his decision to step down

Illegal affair

Meetings of prisoners with their families anywhere else other than jail is illegal.

According to the jail laws, record of every meeting of a prisoner and family members has to be maintained and it has to be monitored who is coming to meet a prisoner and at what time.

The prisoners are sent to courts for hearing under the supervision of the jail incharge. At courts, they meet with their family members at places of their own choice, outside the jail premises. This illegal act has been continuing for the past many years, with hundreds of meetings taking place every day.

It has also been reported that several prisoners come to the City Courts only to meet their family members. The jail authorities send them to courts without production order. They are just brought along with other prisoners to meet their family members. The police get their next hearing dates stamped on their remand papers. A few prisoners are also seen at the courts on a daily basis, meeting their families whether they have to attend a hearing or not.