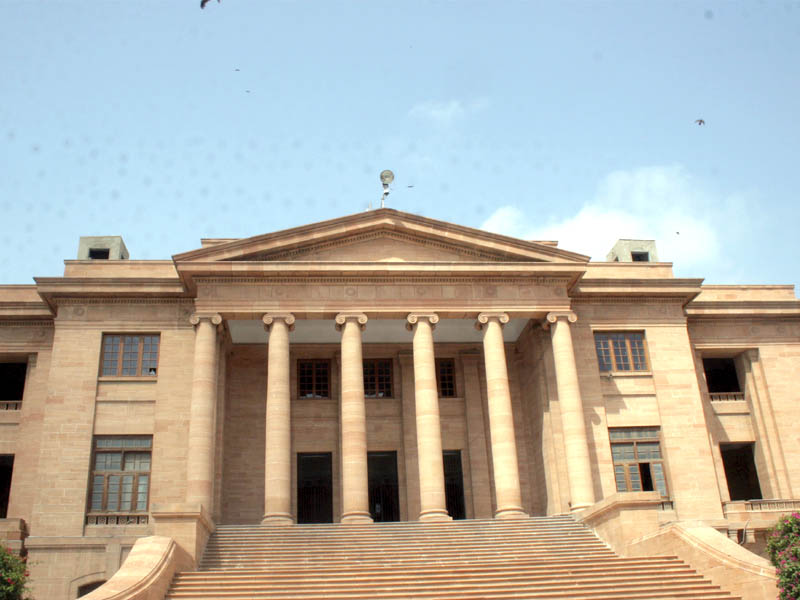 ---
KARACHI: The Sindh High Court (SHC) issued on Thursday notices to a Pakistan Peoples Party (PPP) candidate, Ghulam Murtaza Baloch, the Election Commission of Pakistan (ECP) and others on a petition filed by K-Electric (K-E) against the candidate.

A two-member bench heard the K-E petition in which the power utility had claimed that Baloch was a defaulter of K-E. A lawyer representing K-E, Iftikhar Ahmed, claimed that the PPP candidate owed outstanding dues amounting to Rs9.09 million to the power utility.

The SHC was informed that Baloch had been using electricity to run tube wells for agricultural purposes since 2011 but he did not pay power bills. The K-E lawyer requested the court to bar Baloch from contesting the polls for being a power defaulter.

The bench issued notices to Baloch, ECP and others, directing them to submit replies on July 23.

Baloch is contesting the elections on the PPP ticket from PS-88.

Petition to ban political rallies on May 12 filed in SHC



Dr Asim's appointment challenged

The appointment of Dr Asim Hussain, who is considered a close aide to PPP Co-Chairperson Asif Ali Zardari, as the Sindh Higher Education Commission (HEC) chairperson has been challenged in the SHC.

The petitioner, Sunni Tehreek head Sarwat Aijaz Qadri, submitted a plea in the SHC, in which he maintained that a person who was allegedly involved in corruption worth billions of rupees had been appointed on a key post in the education department.

Qadri claimed that appointment of such a person as the head of the provincial HEC would adversely affect education in the province. It was argued that the appointment of Dr Asim as the Sindh HEC chairperson was a violation of fundamental rights.
COMMENTS
Comments are moderated and generally will be posted if they are on-topic and not abusive.
For more information, please see our Comments FAQ