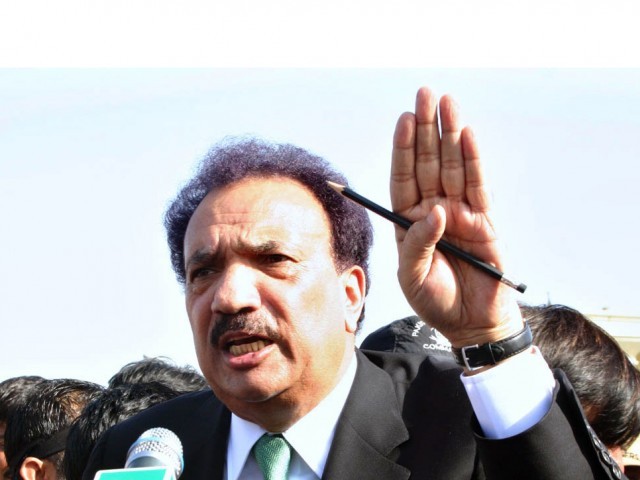 ---
Chairman Senate Standing Committee on Interior Senator Rehman Malik has requested for foolproof security for top leadership of political parties and candidates under threat.

In a written letter to the Ministry of Interior, the senator said that in view of the serious threats received and briefed by National Counter Terrorism Authority (NACTA) during the meeting of Senate Standing Committee on Interior, the chairman has desired for strict re-enforcement of the recommendations and decisions made during the meeting regarding security arrangements to be made for voters, candidates, heads of political parties, electoral staff and the polling stations on the election day.

Malik added that threats identified by Nacta should be tackled at a national level, promptly and efficiently with full cooperation to ensure the security of political leadership under threat from terrorists.

Malik denies mediating between PPP and PML-N

"It was also directed in the meeting that the provincial governments, inspector generals police, and all other stakeholders should be directed by the Ministry of Interior and Election Commission of Pakistan to follow the SOPs to ensure the security of the above mentioned stakeholders working on the day of election," the letter further reads.

According to the letter, responsibility of security lies with provincial authorities which will be duly supervised by the Ministry of Interior according to the SOPs and the directions of the Interior Ministry and the Election Commission of Pakistan (ECP).