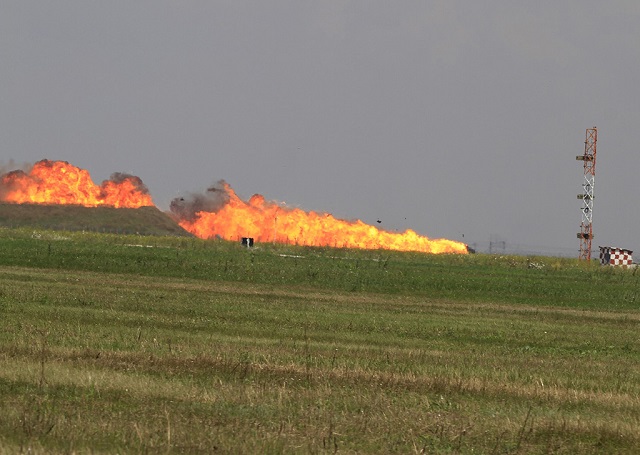 ---
BUCHAREST: A Romanian air force MiG-21 Lancer fighter jet crashed during an airshow in eastern Romania on Saturday, killing its pilot, the defense ministry said.

Eyewitnesses at the airshow, attended by about 4,000 people said the plane exploded when it hit the ground. Television footage showed flames and thick smoke.

Television reports quoted witnesses as saying the pilot might have tried to avoid hitting the crowds and instead chose to crash on a nearby field.

MH370 pilot intentionally crashed aircraft, investigators say

The ministry said the cause of the crash, some 240 kilometers (150 miles) east of Bucharest, was being investigated.

It named the dead pilot as Lieutenant-commander Florin Rotaru, 36.


BREAKING: A #MIG21 Lancer #crashed some minutes ago in #Fetesti #Romania. UPDATE The pilot died in accident said Foreign Minister. This is the photo after crash. #AJStream #AJNewsGrid @KamahlAJE @LeahHardingAJE @andrewchappelle @sarakhairat @mmbilal @FemiOke @ASE @DanMing pic.twitter.com/s3FLG68w2S

— Adrian Pacurariu (@adrianpacurariu) July 7, 2018


Romania, a NATO member since 2004, received its first six F-16 fighter jets from Portugal in 2016, as it phases out its communist-era MiGs.
COMMENTS
Comments are moderated and generally will be posted if they are on-topic and not abusive.
For more information, please see our Comments FAQ