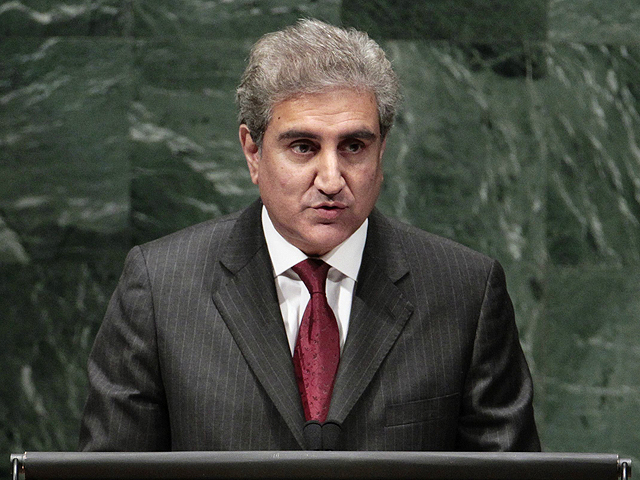 ---
Foreign Minister Shah Mahmood Qureshi has contradicted India's claim that there was enough evidence to convict Hafiz Saeed.

"The Pakistan Supreme Court had little choice in the matter as the Indian government had failed to produce evidence that was legally tenable," he said in an interview with Indian news channel Times Now. "To pin someone down not only do you require evidence, you require legally tenable evidence," he said.

Qureshi said that like the judiciary of India, the Pakistani judiciary is independent and their judgement must be respected.

"The Indian Home Minister P Chidambaram is expected on June 26 for the SAARC Home Ministers' conference. I intend to meet with him and discuss this issue with him," Qureshi said.

"I am expecting a meeting with the Minister of External Affairs SM Krishna on July 15 when we resume our dialogue. They are welcome to raise their concerns and we will sit and discuss them on the negotiating table."

Qureshi added that the two prime ministers have given the responsibility of bridging the trust deficit to the foreign ministers of India and Pakistan.

"Yes, there is a trust deficit, we have to bridge it. We have to find a way of bridging this trust deficit. We also have to find a way of building confidence  and that is exactly what I intend to do in the days to come."

Qureshi stressed that the policy of the Government of Pakistan is very clear. "We condemn terrorism and will do our utmost to dismantle terrorist networks and not allow our soil to be used against anyone," he said. "We are victims like anybody else. What you saw in Lahore was a very tragic incident. We are facing terrorists and fighting them. This fight will reach its logical conclusion and we will defeat them."

Published in the Express Tribune, May 31st, 2010.
COMMENTS (2)
Comments are moderated and generally will be posted if they are on-topic and not abusive.
For more information, please see our Comments FAQ