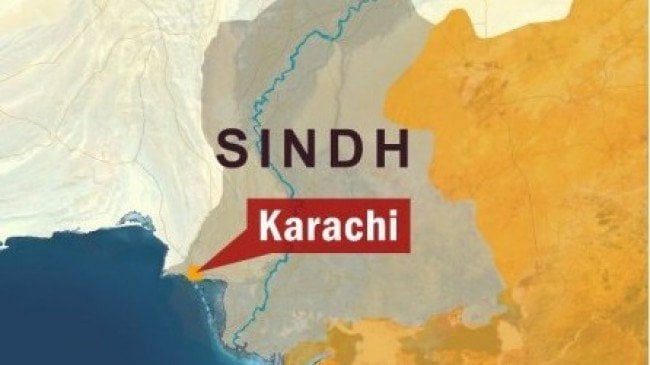 ---
KARACHI: Riaz Lalji, a well-known industrialist and a close friend of President Asif Ali Zardari, is reported to have gone missing from Karachi airport just after he arrived here from Dubai on early Sunday morning, police said.

Riaz Lalji is the owner of the Abbas Steel Group.

According to people associated with the matter, Riaz Lalji was last seen in front of the supermarket located just outside the Jinnah International Airport. He was on his way to his home in Clifton. Police officials said that Lalji's driver and gunman were also missing.

His vehicle was found abandoned on the Sharae Faisal three hours after his flight landed at the airport. His flight, according to airport sources, had touched down at around 6:15 am.

According to insiders, he had contacted his family as soon as he landed. According to sources, his family got worried and informed the police after he did not turn up more than an hour after his last call, especially when they found his cell non-responsive.

It is suspected that the man might have been picked up because of his involvement in corruption cases. He was on FIA's wanted list, which might have picked him up. However, there was no official confirmation by either police or FIA.

Sources told The Express Tribune that his name was last mentioned when the Federal Investigation Agency (FIA) started to probe the Pakistan Steel Mill (PSM) corruption case.

According to record of the National Accountability Bureau (NAB), Lalji had been involved in the illegal procurement and export of rice through fake documents, and he is a coaccused in the RECP reference.

A case was filed after one of Lalji's employees Maj (retd) Tahir lodged an FIR (No 284/2010) under Section 365 (kidnapping) of the Pakistan Penal Code at the airport police station.

Capital City Police Officer (CCPO) Waseem Ahmed told Express Tribune that a team had been formed to look in to the matter, which is to be headed by DIG East Khaliq Sheikh and SSP Investigation East Farooque Awan.

According to the CCPO, the police will first try to figure out how the business tycoon had been abducted.

This businessman's disappearance has created a stir among law-enforcement agencies. It has been learnt that high-ranking officials have held several meetings in this regard.

DIG East Khaliq Sheikh said: "We cannot say anything about it at this stage…the investigation is in primary stages."

Sindh Home Minister Zulfiqar Mirza is reported to have told the media on a visit to Lalji's house on Sunday night: "Until the investigating committee comes up with its findings, it is too early to comment on the situation."

"I think he was not a target of kidnapping for ransom but the FIA might have detained him because he was wanted by NAB and other agencies for his involvement in several corruption cases. He was a fugitive," claimed an investigating officer of the committee formed by CCPO to probe Lalji's disappearance.

On Zardari's summons, interior minister Rehman Malik and DG FIA Zafrullah Khan arrived in Karachi late Sunday night to investigate the disappearance.

This article has been revised to reflect the following correction:

Correction:

The earlier version stated that Riaz Lalji is the owner of Al Abbas Group of Companies while he is actually the owner of Abbas Steel Group.

Published in the Express Tribune, May 31st, 2010.


COMMENTS
Comments are moderated and generally will be posted if they are on-topic and not abusive.
For more information, please see our Comments FAQ