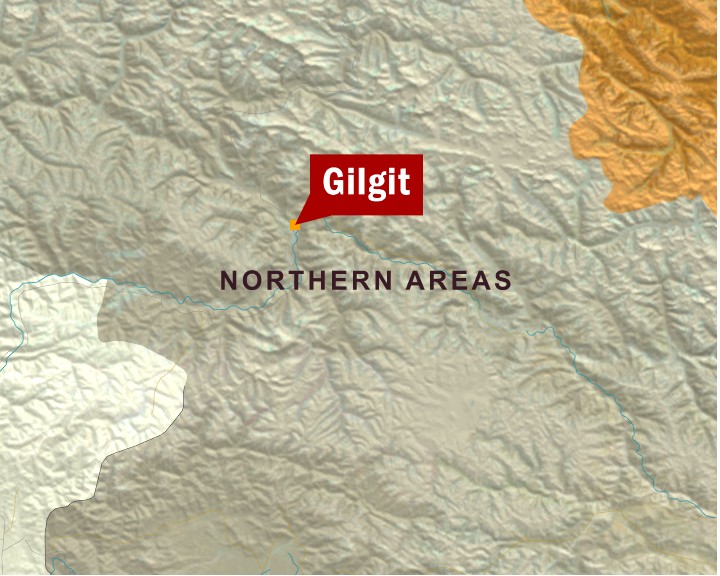 ---
GILGIT: While a catastrophe is staring residents of Gilgit-Baltistan in the face in the form of an-ever swelling "landslide lake," government and opposition leaders are engaged in passing the buck. The water level in the reservoir increased by two feet on Sunday but there was no visible increase in water flowing through the spillway.

As if oblivious to the impending disaster, the Gilgit-Baltistan government is trying to absolve itself of the responsibility. Chief Minister Mehdi Shah said on Sunday that the previous government of the PML-Q was to blame for the Attabad tragedy.

Shah was reacting to a statement by PML-Q lawmaker Marvi Memon who accused the regional government of, what she called, "criminal negligence". She believes that sheer negligence on the part of authorities turned a small landslide into an impending disaster.

She called for a judicial inquiry into the incident. "An independent inquiry should be conducted into the matter to unveil the truth," she said. Memon also demanded that the PPP-led government step down as it has "failed to tackle the issue."

Chief Minister Shah said that he was ready for an inquiry. "My hands are clean," Shah told journalists.  Instead he blamed the PML-Q for the tragedy, saying that the Attabad issue had first surfaced in 2003 when the Q-League was in power.

The chief administrator of Hunza said that outflow of water through the spillway was 125 cusecs on Sunday which was not what experts were expecting. "Tons of soil is holding back water in the lake and perhaps nobody can predict what is to going happen," Assistant Commissioner Zamir Abbas told The Express Tribune.

Abbas said the water inflow was 3,000 cusecs on Sunday which could increase as the weather gets warmer and glaciers start melting.

On Saturday night, residents of Shishkat village panicked after another landslide. The National Disaster Management Authority says that the worst "is yet to come." should buckle up. "Realistically speaking nobody can predict what is going to happen," NDMA Chairperson Lt-Gen Ahmed told The Express Tribune. He said that they have helicopters to help with rescue operations. "We are monitoring the situation hourly." Around 30,000 villagers have already been relocated to 24 camps.

Published in the Express Tribune, May 31st, 2010.