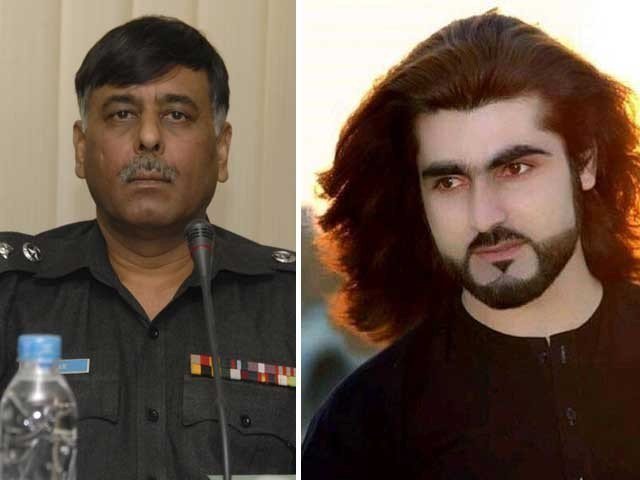 ---
KARACHI: An anti-terrorism court in Karachi on Thursday reserved verdict on former senior police official Rao Anwar's bail plea in the Naqeebullah Mehsud case.

The verdict will be announced on July 10.

Court resumes hearing of Rao Anwar's bail plea

While presenting arguments, the defence counsel argued that Anwar held a press conference announcing the 'fake' police encounter hours before the killing took place. Naqeebullah, along with his companions, was murdered at 3:21 during a fake encounter, Advocate Salahuddin Panhwar argued.

"Confirmed murder of Naqeebullah and other companions in a conference at 1:21 before the actual encounter took place," Panhwar argued. "How can the murder of the suspects be confirmed if the encounter was staged later."

Panhwar further contended that Anwar was present on-site when the encounter took place, and this is proven because he personally called the media personnel and informed them of the 'encounter' and asked them for coverage. Police declared Anwar as a suspect in the investigation.

Panhwar argued that Anwar had previously also staged such fake encounters which were confirmed by police authorities during a probe. The advocate further maintained that Anwar is a high-profile suspect, hence, his bail plea should not be accepted. The defence presented arguments against the bail plea.

SHC seeks report from jail authorities on declaring Rao Anwar's house as sub-jail

Yesterday, the court, expressing its displeasure over non-submission of two challans, also issued arrest warrants for more than 12 absconding accused including Amanullah Marwat and Shoaib Shooter. Earlier, the Sindh High Court (SHC) sought a report from jail authorities till July 2 over the plea declaring Anwar's home as sub-jail in the Naqeebullah murder case.


COMMENTS
Comments are moderated and generally will be posted if they are on-topic and not abusive.
For more information, please see our Comments FAQ