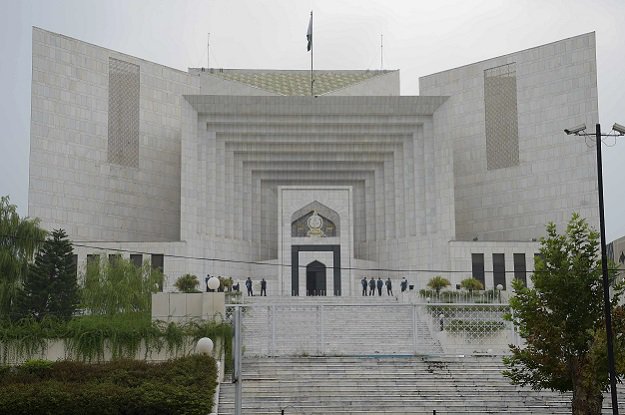 ---
ISLAMABAD/ LAHORE: The Supreme Court (SC) on Thursday greenlighted the candidature of Pakistan Tehreek-e-Insaf (PTI) Balochistan chief Yar Mohammad Rind after the provincial high court had earlier upheld the election tribunal's decision barring the politician from contesting the upcoming polls.

The decision comes two days after the Balochistan High Court (BHC) upheld the decision of the appellate tribunal wherein Rind was disqualified from contesting the general elections for the constituency of NA-260 Sibi and PB-17 Suny Shuran area of the same district.

The PTI leader, through his counsel, contended that the high court had rejected his nomination papers for submitting a 'fake' degree during general polls of 2008. The lawyer maintained that the candidate had admitted that the degree was 'invalid' but not 'bogus'.

After allowing Rind to contest elections, the bench also directed the Election Commission of Pakistan (ECP) to allot him a symbol. The apex court issued a notice to respondents and adjourned the hearing for an indefinite period.

Separately, the Lahore High Court (LHC) sustained a petition seeking the disqualification of PTI leader Sardar Ghulam Abbas and declared him ineligible to contest the upcoming polls.

A two-member bench headed by Justice Mazahir Ali Akbar Naqvi began hearing a petition challenging Abbas's candidature for NA-61 (Chakwal) on the grounds that he submitted incomplete nomination papers. The petitioner stated that Abbas did not specify asset details and omitted facts including inherited land. It added that the PTI leader did not pay or file tax returns.

Imran's party fields highest number of candidates

The petition requested the court to disqualify Abbas for failing to qualify Sadiq and Ameen clause of Article 62, 63 of the Constitution.

During the hearing, Justice Naqvi remarked that Abbas had served twice as a member of the provincial assembly and twice as district nazim yet he did not pay taxes. "You led a luxurious life but remained a non-tax filer," said the judge.

However, the PTI leader's lawyer Ahsan Bohni asserted that his client had led a 'simple' life despite being in power.

Tribunal disqualifies ex-PM from contesting election for 'not being Sadiq and Ameen'

It is pertinent to note that Abbas parted way with Pakistan Muslim League-Nawaz in May this year. He had joined the PML-N in September 2016.

The influential politician was first elected to the Punjab Assembly in 1985, again in 1993 under the banner of the Pakistan Peoples Party (PPP) and made a minister. He then joined Pakistan Muslim League-Quaid (PML-Q) during the tenure of former president General (retd) Pervez Musharraf and was twice elected as the district nazim.
COMMENTS
Comments are moderated and generally will be posted if they are on-topic and not abusive.
For more information, please see our Comments FAQ