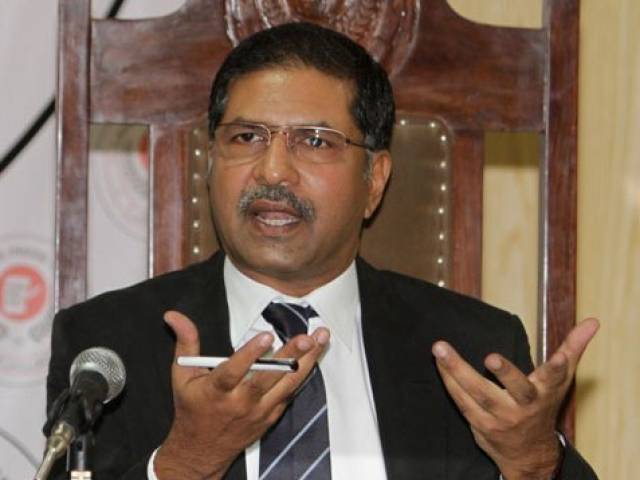 ---
PESHAWAR: The federal and provincial governments have agreed to rehabilitate and rebuild tribal areas while installing an efficient governance structure there to provide quick relief to people and bring them into the mainstream. Moreover, the traditional Riwaj and Lungi systems will continue, for now.

This was decided as Caretaker Federal Information and Law Minister Syed Ali Zafar and Khyber-Pakhtunkhwa Caretaker Chief Minister Justice (retired) Dost Muhammad Khan held a one-on-one meeting on Wednesday in the latter's office at the Chief Minister Secretariat in Peshawar.

Consider education a security issue says information minister

During the meeting, Zafar told Justice (retd) Dost about the quick measures, transfer of resources from the federal government to the province, legal irritants, constitutional position, overall proposed exemption of the erstwhile Federally Administered Tribal Areas (Fata) from federal and provincial taxes and the collective responsibility for the infrastructure development in the newly-merged districts.

The federal government also recommended certain incentives such as relief and expeditious transfer of resources for the overall recovery plan to rehabilitate and rebuild the newly-merged districts.

Justice (retd) Dost said that his government has taken a number of decisions to discourage unnecessary use of resources, adding that that the drain of the resources was totally discouraged.

He reiterated commitment to move for quick relief to win residents of tribal districts.

In this regard, the K-P interim chief minister detailed the steps his government had taken including the preparation of an overall recovery plan for infrastructure development and more importantly the quick rehabilitation of tribal districts.

A task force has been set up which is working around the clock to remove the legal weaknesses in the law and making it compatible with the ground realities in the tribal areas.

The caretaker chief minister said his government was going all out to extend efficient services to the tribal areas and ensure the accessibility of tribal residents to these services.

Justice (retd) Dost Mohammad Khan - a nontraditional, outspoken judge

The extension of the offices, giving proper training to the officers and the official to be posted in new districts has also been planned, he said.

However, he said that he wanted proper training for all the officers and officials.

"We should remember that there would be new outlook of the officers in all cadres, including the judiciary, in the newly-merged districts and they should know their responsibilities in a totally different situation after the merger," the interim CM said, adding that no vacuum must be left which can be exploited by miscreants.

Apart from removing legal lacunae, he said that the traditional Riwaj system must be continued. He further suggested that the Lungi system and the provision of a monthly stipend to Ulema must be continued as well.

Published in The Express Tribune, July 5th, 2018.
COMMENTS
Comments are moderated and generally will be posted if they are on-topic and not abusive.
For more information, please see our Comments FAQ