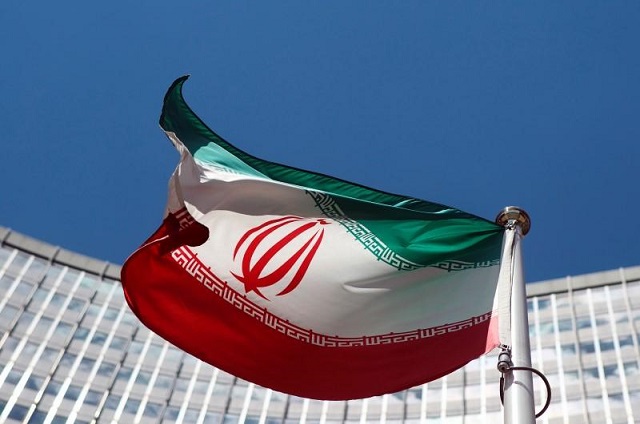 ---
VIENNA: Austria asked Tehran on Tuesday to lift the immunity of an Iranian diplomat suspected of involvement in an alleged plot to bomb a rally by an exiled Iranian opposition group in France.

The diplomat, who is based at the embassy in Vienna, was detained in Germany on Saturday.

Vienna delivered the request to "lift the immunity of the Iranian diplomat" to Iran's ambassador to Austria, who was summoned to the foreign ministry after news of the alleged plot emerged on Monday, a ministry spokesperson said.

Austria also informed Iran on Tuesday that the diplomat would be "deprived of his diplomatic status within 48 hours because of the existence of a European arrest warrant" against him, said the spokesperson, Matthias Forenbacher.

Arrests in Europe over plot to attack Iran opposition in Paris

The diplomat was one of six people arrested in Belgium, France and Germany over the alleged plot.

The apparent foiled attack was to have targeted a meeting of thousands of Iranian opposition supporters in a northern suburb of the French capital that was also attended by leading US figures, including close allies of President Donald Trump.

Federal prosecutors in Brussels first revealed the arrests, charging a husband and wife they described as Belgian nationals "of Iranian origin".

They said the Iranian diplomat in Vienna was believed to be a contact of the couple.

The arrests were revealed on the day Iranian President Hassan Rouhani arrived in Switzerland on a visit that Tehran said was of "crucial importance" for cooperation between the Islamic Republic and Europe after the US withdrawal from the Iranian nuclear agreement.

Rouhani is also due to visit Austria, which currently holds the six-month presidency of the European Union.

Iran's foreign minister dismissed the attack plot as a "false flag ploy" designed to overshadow Rouhani's tour.Mohammad Javad Zarif tweeted.


How convenient: Just as we embark on a presidential visit to Europe, an alleged Iranian operation and its "plotters" arrested. Iran unequivocally condemns all violence & terror anywhere, and is ready to work with all concerned to uncover what is a sinister false flag ploy.

— Javad Zarif (@JZarif) July 2, 2018
COMMENTS (1)
Comments are moderated and generally will be posted if they are on-topic and not abusive.
For more information, please see our Comments FAQ