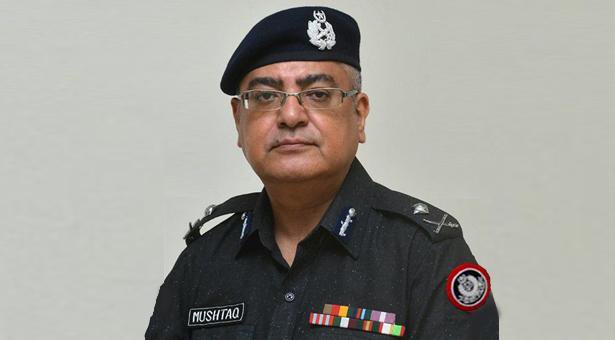 ---
KARACHI: Pakistan Tehreek-e-Insaf (PTI) leader Haleem Adil Sheikh has demanded the transfer of Karachi Police chief Additional Inspector General Mushtaq Mahar, alleging that free, fair and transparent elections are impossible with Mahar in the post.

On Saturday, Sheikh submitted an application to the provincial election commissioner, which alleges that Mahar was notorious to be a facilitator and trusted person of the Pakistan Peoples Party and could directly influence the elections in the city, as all DIGs, SSPs, DSPs and 116 SHOs were under his command.

The application contended that after approval from the Chief Election Commissioner, the Sindh Police chief IG Allah Dino Khowaja and all officers posted to districts in Sindh were transferred, but Mahar's transfer was still pending which posed a major question mark.

Mahar is the only officer in the senior Sindh Police bureaucracy who wasn't transferred in the reshuffle ahead of the upcoming general elections. An officer of the Sindh Police, speaking on the condition of anonymity, said that Mahar was on leave when the reshuffle took place and his transfer was expected in his absence. But no decision had been made in this regard yet.

The official cited multiple possibilities for this, including a dispute between two other senior officials who wished to occupy the post. He added that the authorities may have decided to maintain status quo to avoid a scuffle.

Meanwhile on Saturday, an AIG, 20 Senior Superintendents of Police (SSP) and 179 Deputy Superintendents of Police (DSP) were transferred and relocated, according to a notification issued by the IG Office.
COMMENTS
Comments are moderated and generally will be posted if they are on-topic and not abusive.
For more information, please see our Comments FAQ