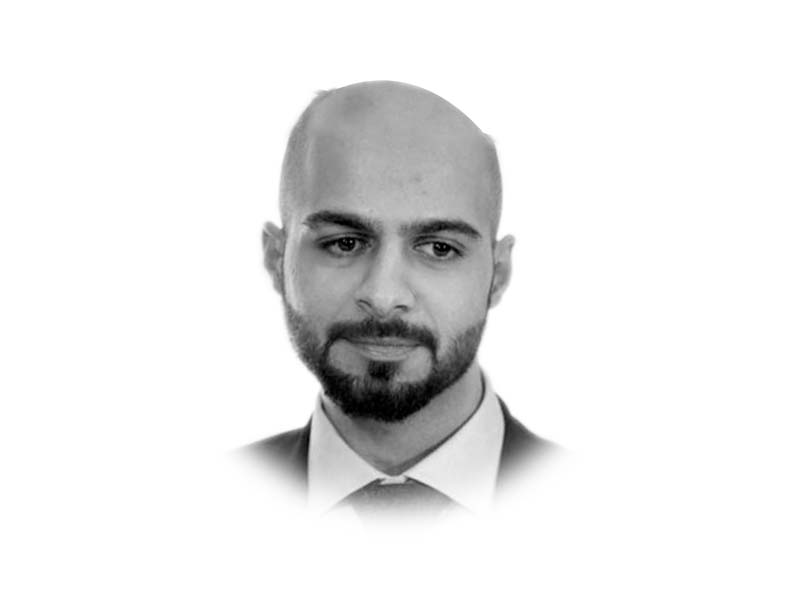 ---
Inter-connectivity within the global market, exponential advancement of innovative technologies as well as their early adaptation have transformed most industries, including all businesses worldwide. That is how concepts like financial technologies (Fin Tech), Artificial Intelligence (AI), Internet of Things (IoT), and Deep Learning (DL) have given birth to the Fourth Industrial Revolution (4IR). These disruptive technologies have meanwhile become an integral part of businesses such as banking, insurance, investment management, securities and citizen services. And, as emerging technologies continue to grow in popularity and gain momentum, it is becoming an increasing challenge to existing business models.

Artificial Intelligence taking over our jobs is real and happening right now. Bank of America has already started to mentally prepare employees to be ready for acquiring new skill sets that will help them transition into their new roles at the firm. While their new virtual assistant Erica will be handling basic tasks such as reporting missing debit or credit cards, employees are learning their evolving roles at the bank.

It is an equally daunting challenge to the public sector too, more so in developing economies such as that of Pakistan. As governance structures generally move at a sluggish pace. This mismatch is likely to create a gap, whereby policy and regulation will lag and suffer in this new ecosystem. Historically, globalisation, technological advances and disruption of financial markets worldwide have contributed immensely to economic growth and social progress. State institutions across the globe, particularly in developed economies, have kept embracing new ideas for incorporation into policy frameworks albeit with slow response to advancements.

That is why in Pakistan, for instance, registration and business transaction processes are still much slower; multiple layers involved in land acquisition and its eventual transaction such as the records, their verification, and eventual transfer to new owners remain cumbersome, multi-layered and time-consuming.

Moreover, the technology-fuelled revolution has contributed towards creating disparity between social progress and economic growth. While the private sector is usually quick to accept and adopt new advances, public-sector institutions are often averse to change and slow in adapting to new ideas and technologies. This gap in responses by the private and public sectors also offers an opportunity, whereby the private can serve as the facilitating arm for the public sector in leading better, quick 'good governance'.

Why is it important at all? One big imperative is the pressures on governance structures because of growing population, particularly in countries with unusually big headcounts. This necessitates efficient management and speedy cost-effective service delivery. PIA or Railways, or the Pakistan Steel Mills offer examples that are craving for comprehensive integrated i-tech solutions for the sake of ease-of-doing business but they seem to be way off the desired mode and speed.

Emerging Challenges

Risks and challenges will only heighten as world population swells to a projected 9 billion by 2050. This will bring with it unusual pressures on all tiers of public sector governance. That is why it is imperative for public institutions, policy-makers and private organisations to design and implement sustainable mechanisms proactively. These must focus on maximising productivity, empower and include women in the workforce, and promoting positive social change.

Our import-export business or the customs' procedures, for instance, on the Pak-Afghan border are still not in sync with the growing traffic pressure. It is like dealing with the 21st-century load of business with the 19th-century modules.

This governance challenge is greater now than ever before due to the sectoral breadth of change.

Herein lies a huge opportunity for our government and policy-makers to catch up by updating their outdated mindsets, strengthening institutions, way of doing business and empowering youth.

Published in The Express Tribune, July 1st, 2018.

Like Opinion & Editorial on Facebook, follow @ETOpEd on Twitter to receive all updates on all our daily pieces.