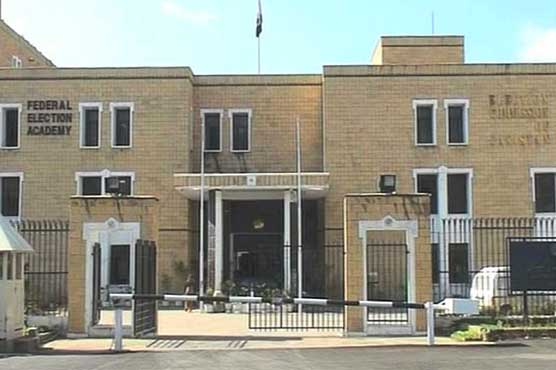 ---
LAHORE: The Election Commission of Pakistan (ECP) will publish the revised list of candidates today (Friday). It is also the last day to withdraw candidature.

According to ECP notification, June 30 (Saturday) has been set as the last day for the allotment of election symbols, while June 29 as the last day to withdraw candidature for the elections. The ECP will also publish the final list of contestants on June 30.

On Thursday, Pakistan Muslim League-Nawaz (PML-N) leader Maryam Nawaz withdrew her nomination papers from NA-125, which was considered the family's stronghold and had PML-N supremo Nawaz Sharif and Kulsoom Nawaz securing victories in the general and by-elections elections respectively.

She was going to face Pakistan Tehreek-e-Insaf's (PTI) Dr Yasmin Rashid. However, now she would contest the election from NA-127 on the party's symbol of Lion. She will face PTI's Jamshaid Iqbal Cheema from the constituency. Maryam's lawyer Tanveer Zia submitted the party ticket for the constituency.

PML-N's Hamza Shahbaz also submitted the party ticket on Thursday for NA-124 where he would contest against PTI's Nauman Qaiser.

Other contestants who submitted their party tickets included PML-N's Malik Saiful Malook Khokhar for NA-135. While from the same constituency, Pakistan Peoples Party (PPP) candidate Amjad Jutt also submitted his party ticket.

Candidates who withdrew their nominations included PPP's Faiza Malik for NA-135, Hamza Shahbaz from NA-132 and PTI's Aleem Khan from NA-131.

Furthermore, PML-N's Khawaja Saad Rafique and Salman Rafique also withdrew their nomination papers from NA-129. From the same constituency, NA-129, Aleem Khan's wife Kiran Aleem Khan also withdrew her nomination papers. In addition to that from NA-133, Tehreek Labaik Pakistan's Muhammad Arshad also withdrew his nomination papers.

More withdrawals could happen today while PML-N's other contestants for the 14 constituencies from Lahore are also expected to submit their party tickets on Friday and Saturday.

Meanwhile, candidates from the PTI did not submit their party tickets for the allocation of the party symbol – cricket bat. Hopeful for a ticket, PTI workers on Thursday held their protest outside the Lahore residence of PTI's chief Imran Khan in demand of party tickets. PTI candidates will have to submit their party tickets on Friday and Saturday as June 30 is the last date set by the ECP for allocation of election symbol.
COMMENTS (1)
Comments are moderated and generally will be posted if they are on-topic and not abusive.
For more information, please see our Comments FAQ