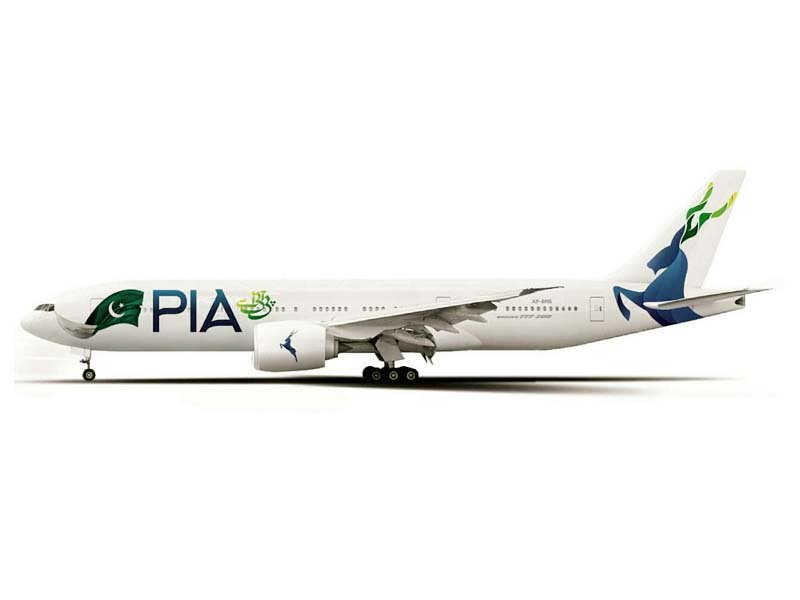 ---
The Pakistan International Airlines on Thursday banned recruitment of new pilots until the case of the national carrier's use of a Markhor instead of the Pakistani flag on its aircraft was pending before the Supreme Court.

The court further ordered the auditor general of Pakistan to conduct a special audit of PIA for the last decade. "Improve the washroom conditions instead of putting up Markhor pictures," Chief Justice of Pakistan (CJP) Mian Saqib Nisar remarked. "The people responsible for this debacle have built housing schemes and farm houses."

Justice Nisar further remarked that the SC was involved in the case to know the reasons behind PIA's debacle. "PIA administration should be in able hands," he further added. A plea was submitted to allow former advisor on aviation Shujat Azeem and former managing director Aslam Agha to travel abroad.

The court, granted provisional allowance to both, adjourned the hearing until June 30.

SC bars use of Markhor logo on PIA planes

On May 13, SC temporarily barred PIA from using the logo of Markhor on the tail of its planes instead of the national flag. When the CJP inquired what was replacing the Pakistani flag on the planes' tails, PIA Managing Director Musharraf Rasool Cyan replied that the new logo will be of the country's national animal—Markhor.

The court took up the case on an application filed in the SC Human Rights Cell in response to which Nisar ordered to halt the makeover of PIA aircraft until a report is submitted on the matter.

He also ordered MD Cyan to present a report regarding the award of contract for pasting stickers of the Markhor on the planes. In response to CJ's question pertaining to cost of the said endeavor, MD PIA stated that it would cost Rs2.7 million per plane to change the logo.
COMMENTS
Comments are moderated and generally will be posted if they are on-topic and not abusive.
For more information, please see our Comments FAQ