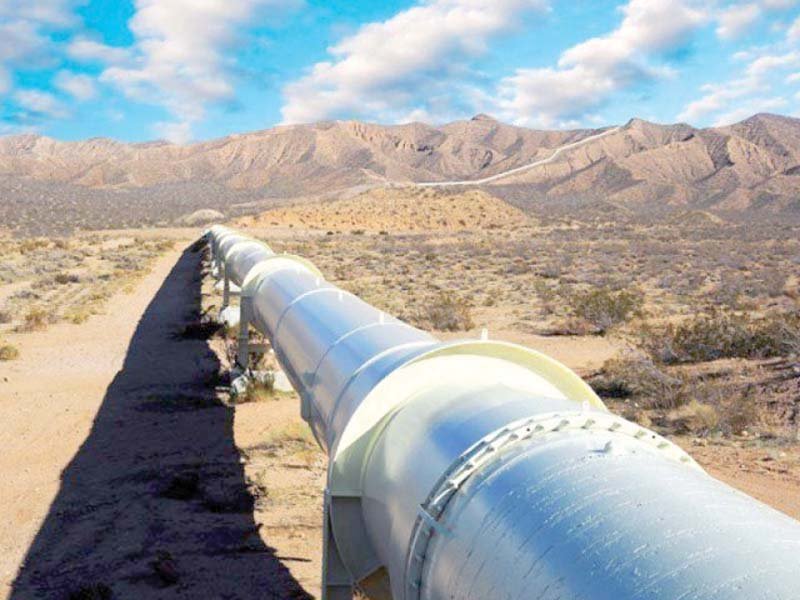 ---
ISLAMABAD: The federal government, while justifying the Liquefied Natural Gas (LNG) project, on Wednesday told the Supreme Court that Turkmenistan-Afghanistan-Pakistan-India (TAPI) and Iran-Pakistan (IP) gas pipeline projects could not be undertaken on account of global and regional political, economic and security issues that were beyond the control of Pakistan.

"In the wake of this situation, the import of LNG appears to be the most viable solution to meet the energy deficit," says the interim report submitted by the Ministry of Energy (Petroleum Division).

It was also told that a comprehensive report will be submitted after the receipt of response from various stakeholders to whom letters have already been sent.

The report states that Pakistan is an energy-deficit country where demand outstrips supply that has adversely affected the economic growth of the country.

It adds Pakistan has been endeavoring to increase indigenous production through extensive exploration development and production by offering globally competitive market incentive by promulgation of various petroleum policies.

"However, indigenous resources are not sufficient to meet the energy demand; therefore, there is a need for imported energy for sustainable economic development of Pakistan."

It is also submitted that in the past attempts were made for the import of LNG on an integrated basis, i.e., the onus to develop the terminal and other allied infrastructures would be on suppliers.

However, the government decided to follow an 'unbundled approach' with separate contracts for the LNG procurement and regasification rather than an integrated approach to import LNG.

The report says that tolling charges of the terminal was determined on the basis of a competitive bidding process undertaken by Inter-State Gas System (ISGA).

The tender process was approved by the boards of ISGA and SSGL, the report said.

Deputy Attorney General Nassar Mirza on Wednesday requested a three-judge bench headed by Chief Justice of Pakistan Mian Saqib Nisar to give three weeks to submit a comprehensive report in the petition filed by journalist Asad Kharral.

The applicant contended that Ogra being a competent forum was ignored to decide/notify LNG prices. "Twenty shipments of LNG were procured on spot without the government-to-government agreement."

He also alleged that the Port Qasim Authority first objected to the project because of congestion at the port but mischievously agreed and are being paid $13 million per year for only four tugs, that they had rented to the OLNG FRSU.

The hearing of the case was adjourned for three weeks.

Interestingly, the Supreme Court on February 11 rejected a petition filed by Awami Muslim League (AML) chief Sheikh Rashid, seeking disqualification of former prime minister Shahid Khaqan Abbasi over alleged corruption in the award of the LNG import contract.

After initial arguments of Khosa, the bench observed that the case did not fall under the preview of Article 184(3) of the Constitution.
COMMENTS
Comments are moderated and generally will be posted if they are on-topic and not abusive.
For more information, please see our Comments FAQ