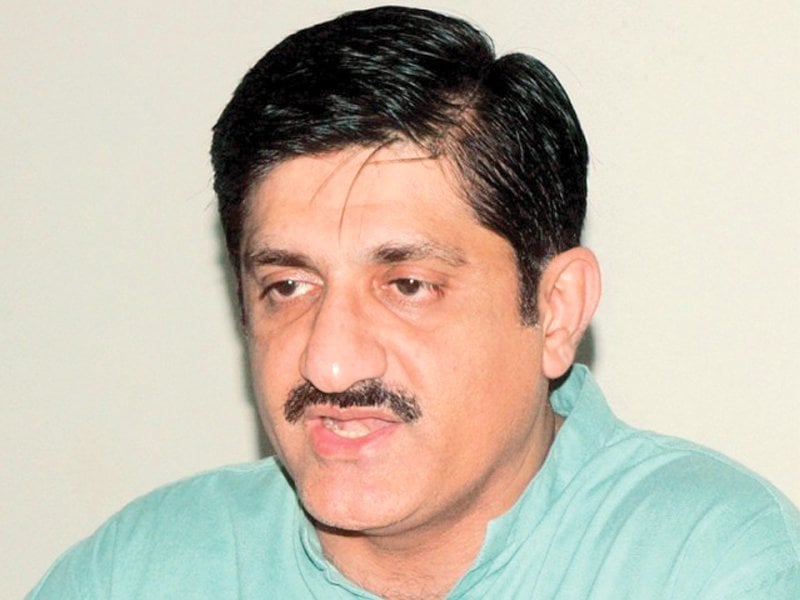 ---
HYDERABAD: Former Chief Minister Murad Ali Shah has asked the Grand Democratic Alliance (GDA) to stop putting pressure on the caretaker government with regard to postings of civil servants.

"The GDA is weeping to [put pressure on the caretakers to] reshuffle the police officers and bureaucrats," Shah said, while talking to the media in Hyderabad on Wednesday.

The former CM advised the GDA to focus on contesting elections instead of the affairs of the caretaker government. He was responding to an earlier demand made by the alliance that the provincial government and Election Commission of Pakistan should post only such deputy commissioners and SSPs in Sindh who had not served in the province during the last three years or were from Punjab and Khyber-Pakhtunkhwa.

The GDA had claimed that most of the officers posted after the recent reshuffle had been serving in the province during the PPP government and, thus, could not be considered impartial.

Sindh faces triple jeopardy: Murad Ali Shah

Commenting on several local PPP leaders joining the GDA, Shah said the alliance was accommodating every single person '"who is annoyed with his family".

Shah also took a jab at the Pakistan Muslim League - Functional (PML-F), the leading political party in the GDA, for losing Sanghar to the Pakistan Peoples Party in the last elections. The district was considered as a PML-F stronghold in the past.

Response to PML-N

"Yesterday N-league president [Shehbaz Sharif] visited Karachi and he seemed to be thinking as if he had entered the territory of an enemy," Shah jibed about the Pakistan Muslim League - Nawaz (PML-N) president's visit to Karachi. He claimed that during its five-year term in the federal government, the PML-N ruled as if a foreign power was in the saddle.

"They [PML-N] impeded the development projects of Sindh," the former CM alleged. "They refused to provide additional water for Karachi which is home to people from all parts of Pakistan."

Shah went on to say that earlier Nawaz Sharif, the former PML-N chief, behaved like a viceroy and now his younger brother was treading in his footsteps.

'People's triumph' as PPP govt completes second term in a row

Kalabagh dam

In the backdrop of the Supreme Court hearing on Kalabagh dam issue, the former CM said construction of dams was a political issue and it would be better that it was not taken up at non-political forums.

"Constructing a dam is easier but a dam can only be built when water is available in adequate quantity," Shah said. According to him, before the construction of Tarbela Dam, 100 million acre feet of water was released into the sea. "Now there are several months every year, when not a drop of water is released in the downstream to the sea."