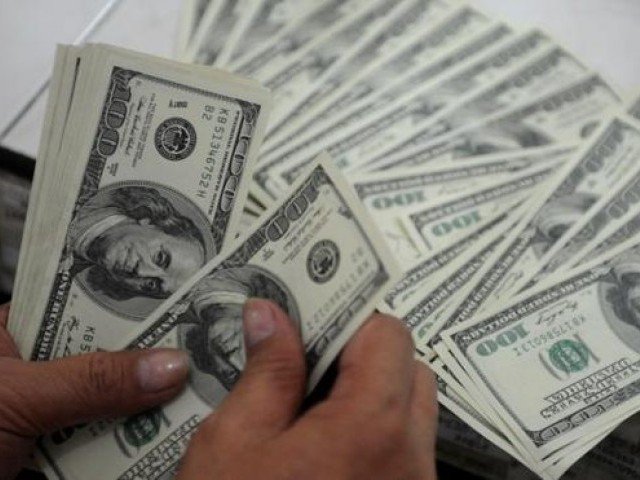 ---
ISLAMABAD: Pakistan has received nearly $10 billion in foreign loans in the past 11 months, and almost three-fourths have been utilised for budgetary support and meeting external financing requirements, underscoring that the amount cannot be returned without resorting to fresh borrowing.

The total loan disbursement from July through May of fiscal year 2017-18 stood at $9.98 billion, reported the Economic Affairs Division on Monday. The 11-month disbursements were significantly higher than the budgetary estimate of $7.7 billion.

As compared to five years ago, when about two-thirds of the loans used to be taken for project financing, now around 75% are obtained for budgetary support and building foreign currency reserves. This suggests that these loans have not been put into productive sectors of the economy, making it impossible to retire them without taking new loans.

From July through May, project financing stood at a mere $2.8 billion or 28% of the total disbursements, according to the EAD - a division working under the Ministry of Finance. Over half of the project financing went into only three projects - Orange Line Metro project, Thakot-Havelian project of the China-Pakistan Economic Corridor (CPEC) and Multan-Sukkur section of the CPEC - showed official statistics.

Pakistan receives $9.2b in foreign loans, but reserves still plunge

China disbursed $836 million for the Multan-Sukkur project, $296 million for Thakot-Havelian and $334 million for the Orange Line project, Lahore - the flagship scheme of former chief minister Shehbaz Sharif.

Overall, the government of China and its financial institutions provided $3.8 billion or 38.5% of the total loans received during the first 11 months of the current fiscal year. This includes $1.64-billion project financing from China and $2.2 billion as commercial loans by Chinese banks.

In addition to $3.8 billion direct disbursement of loans, China has also extended a $3-billion credit facility that Pakistan has also almost fully utilised to stabilise its nose-diving foreign currency reserves.

In May, Pakistan received another $493 million as foreign commercial loan from a consortium of Credit Suisse AG, taking the European bank's contribution to $750 million during the current fiscal year.

Pakistan received $3.5 billion in foreign commercial loans in 11 months, which is equal to 35% of the total loans received during this period. It also floated $2.5 billion Eurobonds during the current fiscal year.

Pakistan's external debt, liabilities touch $89 billion

With the fresh borrowing of $10 billion, total foreign loans the last PML-N government obtained during its third stint (July 2013 to May 2018) have now increased to a record $44.8 billion.

Most of these loans have been obtained to help boost foreign currency reserves, finance a bulging current account deficit and for budgetary support.

Pakistan's external debt and liabilities have soared to a record $92 billion as of March-end, an increase of over 50% or nearly $31 billion in the past four years and nine months, according to the State Bank of Pakistan (SBP). Out of total external debt and liabilities, the government's public debt obligations including that of foreign exchange liabilities were $76.1 billion as of end March.

The public debt-to-gross domestic product (GDP) ratio peaked to 70.1% - as against 63% at the end of the PPP tenure. This ratio is far higher than the sustainable levels for a country like Pakistan. High debt levels are consuming over 30% of the federal government budget on account of debt servicing cost.

For the outgoing fiscal year 2017-18, the government had initially budgeted $7.7 billion worth of foreign economic assistance. The current account deficit has already peaked to $16 billion - 56% higher than the comparative period, and still one month is left in close of the fiscal year.

More foreign loans only way to sustain reserves: Rana Afzal

Despite obtaining heavy loans, the SBP and finance ministry have failed to retain gross official foreign currency reserves, which now stand at $10.1 billion. The International Monetary Fund (IMF) has predicted that in case of low disbursements, Pakistan's foreign currency reserves may slip to $9.4 billion by the end of June.

Project financing has been consistently declining in terms of its share in total foreign loans. Against Pakistan's estimates of receiving over $1 billion from the World Bank, the Washington-based lender disbursed only $445 million in first eleven months, which was only 43% of the annual estimates.

Pakistan had also hoped to receive $1.1 billion from the Asian Development Bank (ADB) in fiscal year 2017-18, but actual disbursements from July through May remained at $681 million. The Islamic Development Bank (IDB) disbursed $1.04 billion, which was equal to 66% of the annual estimates.

The loans received from China, IDB, foreign commercial banks and issuance of sovereign bonds pulled 87% of the total loans, indicating growing dependence on just these four sources of financing.




Published in The Express Tribune, June 26th, 2018.

Like Business on Facebook, follow @TribuneBiz on Twitter to stay informed and join in the conversation.