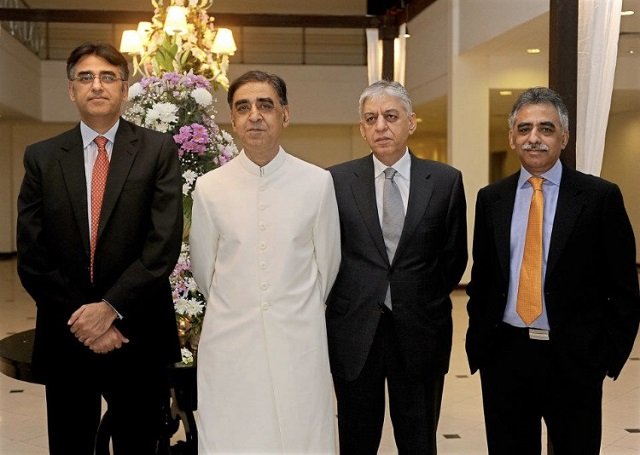 ---
KARACHI: Tariq Umar, brother of Sindh Governor Mohammad Zubair and PTI's senior leader Asad Umar, passed away on Sunday morning in Karachi.

He was one of the six sons of Major General (retd) Ghulam Umar, who was a close aide to General Yahya Khan.

Tariq Umar, who was suffering from lung cancer, was under treatment at a private hospital of the metropolis.

His funeral prayers will be offered after Asr prayers at Sultan Masjid in DHA, Karachi, on Monday. He will be buried at the army graveyard at Chanesar Goth.

Nawaz 'unwilling' to return to Pakistan as Begum Kulsoom 'fights for life' in London

Asad Umar took to Twitter to thank his followers and party supporters for sending in condolence messages.


Thank you everyone who has sent condolence messages on the passing away of my brother Tariq Umar. Please pray for his maghfirat. He was intensely patriotic and even his last conversation with me was about the hope for a bright future for Pakistan

— Asad Umar (@Asad_Umar) June 24, 2018