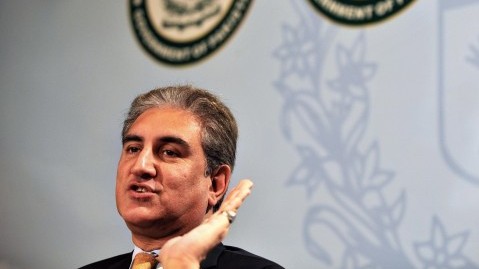 ---
KARACHI: Foreign minister Shah Mehmood Qureshi said that proof against Hafiz Saeed is not legally tenable.

Qureshi defended the supreme courts decision while talking to the Indian media on Sunday. He said that the three dossiers sent by India were not sufficient to prosecute Saeed.

He said the purpose of his upcoming meeting with Indian home minister Chidambaram is to bridge the trust deficit which still prevails between the two countries, and that Pakistan will not allow any terrorist outfit to use its soil for attacks against any other country.

Qureshi also said that Pakistan is doing its utmost to dismantle terror outfits in the country.

Pakistan's Supreme Court upheld the freedom of Haifz Saeed on May 25, stating that the prosecution failed to prove its case, and that the court could not usurp the right of freedom of a person on assumption.