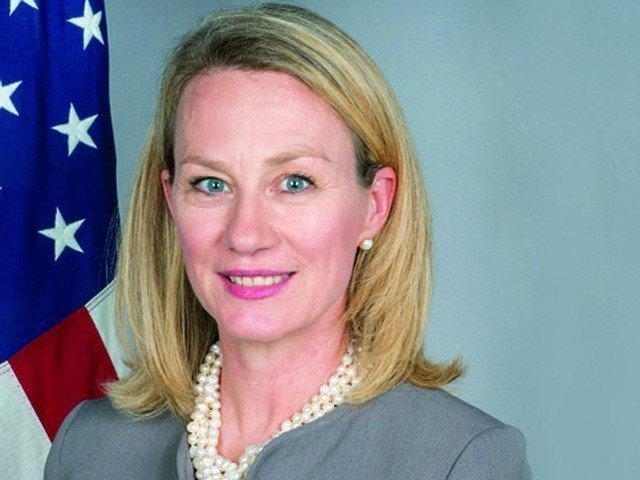 ---
Pakistan has been "on notice" to extend "visible cooperation" against "safe havens" of the Afghan Taliban on its soil, a senior American diplomat has said.

According to BBC Urdu, Alice Wells, the US special envoy for Central and South Asia, told the US Committee on Foreign Affairs that the Trump administration has been working with Pakistan to dismantle the "decades-old safe havens" of the Taliban on its soil.

Islamabad has made it clear umpteen times that its forces have taken indiscriminate action against terrorists of all hue and that there are not sanctuaries of the Taliban inside Pakistan.

Alice said that the United States was also encouraging reconcilable elements within the Afghan Taliban to stop fighting in an effort to reduce violence and make the environment condusive for reconciliation.

India's international isolation is complete, says Pakistan

The administration of President Ashraf Ghani announced a 10-day unilateral ceasefire during the last days of the month of Ramazan. The Taliban reciprocated with a three-day truce, kindling hopes for peace in the war-torn country.

Asked about the ceasefire, Alice said: "The United States has made it clear that it supports peace talks between Kabul and the Taliban – and that it is willing to facilitate any peace initiative between the two sides."

She said the Trump administration would support all stakeholders, including the Afghan government, to reach a negotiated settlement to the decades-old conflict and ensure that Afghanistan did not become a "safe haven" for terrorists in the future.

The US special envoy called upon the Taliban to give up violence, snap ties with al Qaeda, submit to the Constitution of Afghanistan, and ensure protection of women's rights.
COMMENTS (1)
Comments are moderated and generally will be posted if they are on-topic and not abusive.
For more information, please see our Comments FAQ