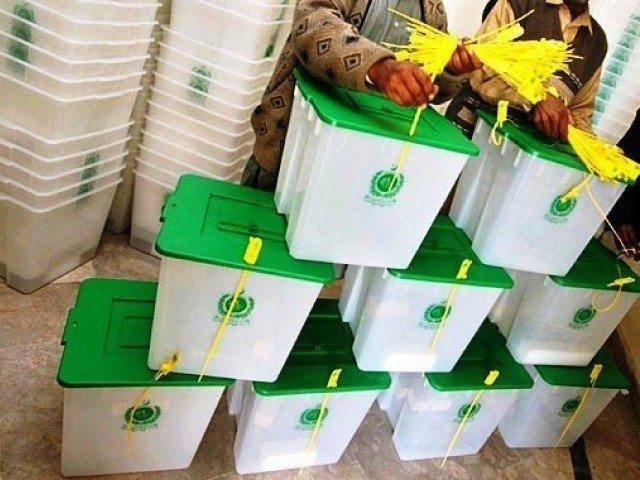 ---
ISLAMABAD: Foreign and domestic fringe elements may disrupt upcoming election campaigns by mounting attacks on political leaders and election staff, the interior ministry told members of a Senate standing committee on Wednesday.

Briefing members of the panel, Additional Secretary of the Ministry of Interior Arshad Malik said that they had reports about the occurrence of such events ahead of the general election.

"We have (received) reports that certain elements may disrupt election campaigns using tactics, including terrorist attacks on political leaders, election staff," he said, adding that there was a possibility of cross-border firing.

"Do you have confirmed reports or are they just apprehensions?" chairperson of the committee Senator Rehman Malik asked.

In response, the ministry official reluctantly said that there were some reports but he was unable to share more details on this forum.

Media's access to age data a security threat: ECP

The chairperson said that the ministry and ECP could update the committee in an in-camera meeting about such threats.

"We want to know if foreign elements are out to sabotage elections or create chaos," he said.

He insisted that he had information that the United States wanted to sow seeds of ethnic and sectarian strife in Khyber-Pakhtunkhwa.

India, he said, was already doing this in Balochistan.

"We have been alerted to the possibility of such terrorist incidents because elections do not suit some elements," the ministry official remarked.

He maintained that security on the country's western borders would also be increased besides increasing vigilance on Afghan refugees and their camps.

The additional secretary insisted that they were working in collaboration with security forces and law enforcement agencies to ensure peaceful, free and fair elections in the country.

"We are assessing the situation and (perceived threats) keeping (in view) previous history and reports from intelligence agencies," he maintained.

During the briefing, he said that a total of 79,778 polling stations would be set up across the country of which 14,093 had been declared 'very sensitive' and 24,707 declared as 'sensitive'.

Two committee members – Mian Atique and Javed Abbasi – broached the matter of de-listing the name of PTI chairperson's friend Zulfiqar Bukhari from the ministry's blacklist.

ECP denies requesting 350,000 troops for election duty

In the end, the chairperson suggested that a report should be submitted in three days about what had actually happened and if there was any past precedent about such preferential treatment.

Expressing concern over the alleged data leak in the National Database Regulatory Authority (NADRA), the chairperson said that the authority should brief the committee in the next meeting about the level of breach and the security protocols in place.

Briefing the committee about the role of international non-governmental organisations (INGOs), the ministry said that there were as many as 13 INGOs working in the country. Senator Malik also called for proper legislation in this regard and referred the matter of regulating all INGOs to the relevant panel of the Senate. The panel was given a month to submit a report.

The committee also decided to finalise a list of prisoners who were detained for not paying fines amounting to less than Rs30,000.

Senator Abbasi suggested donating one salary of all Senators for paying fines of all such prisoners.
COMMENTS
Comments are moderated and generally will be posted if they are on-topic and not abusive.
For more information, please see our Comments FAQ