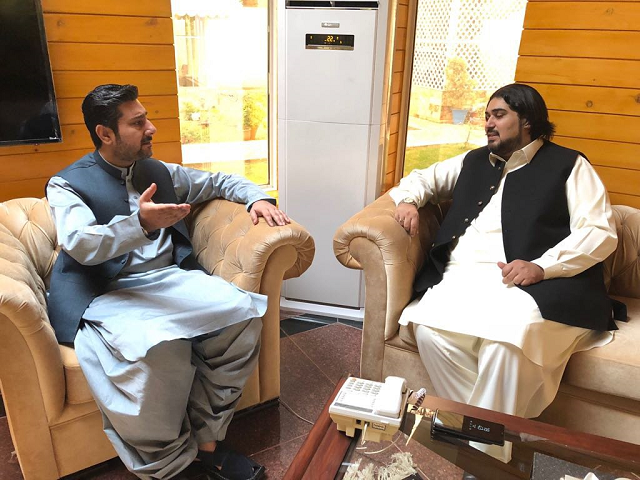 ---
QUETTA: Caretaker Balochistan Chief Minister Alauddin Marri has expressed his willingness to hold peaceful general elections in the province, saying the Pakistan Army will be called in in highly sensitive areas.

"The law and order situation as compared with previous elections is satisfactory," said the caretaker chief minister while talking to journalists at the CM House on Monday – the third day of Eid.

Marri said, "The interim government has been utilising its utmost efforts to ensure peace during the upcoming elections and provide a conducive environment for the people of Balochistan to elect their representatives."

Caretaker CM Marri to celebrate Eid with orphans in Quetta

He said, "The Pakistan Army troops will be deployed in 40% to 50% areas where the law and order situation is not that good."

To questions regarding delay in holding elections in Balochistan, the caretaker CM said, "The interim set-up in Balochistan is focusing on elections and there shouldn't be any doubt about holding elections on time as the people will elect their representatives on the date announced by the Election Commission of Pakistan."

On expanding the interim cabinet, Marri said, "One minister of the interim set-up has stepped down. We will have to fill the vacant post."
Reports indicate that it was Hafiz Khalil, the minister for Hajj and religious affairs, who stepped down from his post.

Marri, while talking to journalists, lamented the plight of healthcare in government hospitals and said, "We have to take steps on emergency level to revamp the healthcare system in Balochistan as it's been neglected for decades."

BNP issues show-cause notice to Farzana Baloch

Elected by the Election Commission of Pakistan on June 7 as the caretaker chief minister of Balochistan, Marri spent his first day of Eid in the SOS Children's Village and distributed Eidi and sweets among the orphans.
COMMENTS
Comments are moderated and generally will be posted if they are on-topic and not abusive.
For more information, please see our Comments FAQ