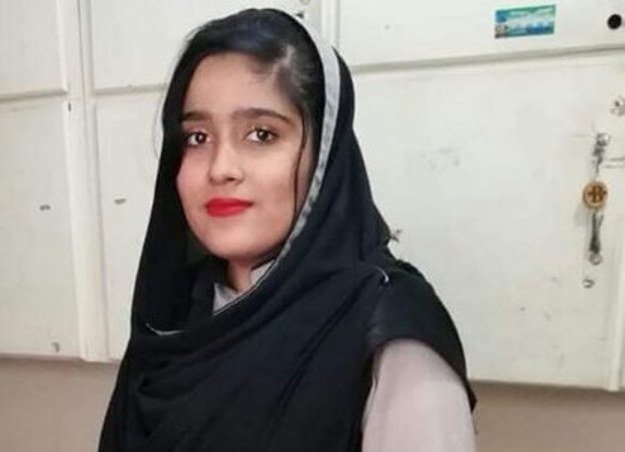 ---
After the CCTV footage showing the murder of a bus hostess went viral on social media, the caretaker chief minister of Punjab, Dr Hassan Askari, took notice of the brazen murder and has ordered an inquiry.

According to Express News, Dr Askari, who was at his ancestral village in Mandi Bahauddin for Eid holidays, directed the provincial police chief to submit the inquiry report at the earliest.

While speaking to media persons, the interim chief minister offered condolences to the bereaved family and held out an assurance that the alleged killer would be brought to justice.

SC accepts appeal against Shah Hussain's acquittal in Khadija stabbing case

The bus hostess, Mahwish Arshad, 19, was allegedly shot dead by Umer Daraz, a security guard at the transport firm where she worked, for repeatedly refusing his marriage proposal.

The CCTV footage of the altercation between Mahwish and Umer shows subsequent shooting that went viral on the social media.

In the footage, Umer could be seen yanking at the wrist of Mahwish who attempts to free herself from his clutches on the stairs of a deserted building presumably of the transport company in Faisalabad.

Minor girl allegedly raped, killed in Faisalabad

Infuriated by Mahwish's indifference, Umer allegedly shoots her leaving her bleeding to death of the staircase.

Local police registered the case on the complaint of Mahwish's father and arrested the alleged killer on the night of the murder. The police say Umer has confessed to the crime.

The police produced Umer before a district magistrate in Faisalabad on Monday requesting for a 10-day physical remand. The judge, however, granted a four-day remand of the alleged killer.