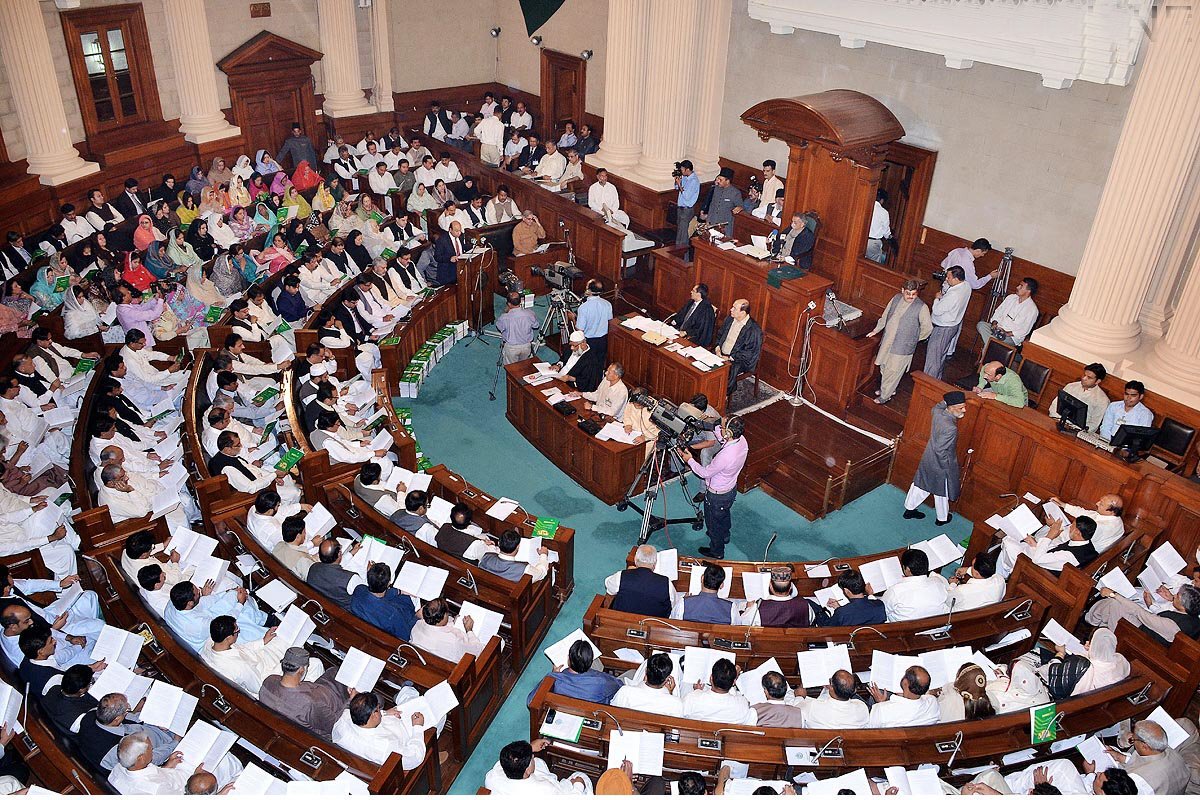 ---
The governments of Punjab and Sindh as well as the federal government introduced several policies at a time when they were literally packing up. The nation was readying to participate in the general elections hence shifting responsibility of implementation to the future governments. The new national policies are on food security, information technology, income tax, etc, while in Sindh, legislative measures were taken on agriculture and regularisation of services. Punjab approved a human-rights policy and a few others. The policy drafts came in rapid succession that even keen observers found it difficult to keep track of all, though a public debate and response must have been a requirement.

While the urgency attached to issues such as Fata reforms bill is understandable the time lost to political expediencies is inexcusable. For many other policies introduced, not only is the timing of the adoption of the policies incomprehensible but the quality of policy documents, otherwise carrying huge importance is also questionable.

A cursory glance at the documents reveals mistakes in language, grammar and conceptual understanding of public policy frameworks could have been improved by editing. Moreover, there should be no room for cutting and pasting which can be easily detected given the technical advancement these days. The examples here are the Punjab Human Rights Policy documents and the National Education Policy draft 2017, I am particularly sure that the former ministers would like to amend their messages if they happen to read them again.

The dictionary explains policy as a set of ideas (concepts) or plans used as a basis for making decisions. Therefore, though citing the legal basis of government action may be necessary, the policy documents cannot present normative assurances as achievements or plans.

A good policy document should have content based on concrete analysis of the context and previous measures. For instance, a policy on human rights must answer questions as to what happened to the Action Plan for Human Rights, passed in February 2016. What lessons were learnt from the successes and failures of this plan? The human rights policy cannot ignore the intersectional importance with other institutions.

One reason that policies suffer implementation problems is that the consultation process had been so weak that it fails to create necessary ownership amongst the implementing machinery or the ministry itself. Almost all policies lack evaluation and contingency plans, hence a policy vacuum will persist in case the plans do not work.

Most of the policy documents are prepared by experts who are either retired bureaucrats or consultants. These assignment based inductions create some operational problems concerning ownership and cooperation that reduce the policy-making process to deliverables and immediate targets. There is no harm in taking help from various experts and international donors, nevertheless, the main responsibility ought to be with the on-service bureaucrats and elected representatives.

A good example can be found in the National Internal Security Policy (NISP) 2018 from the process as well as the outcome. The recent NISP was also passed at the last cabinet meeting because the earlier policy was completed just this year. Moreover, there was change in the minister's portfolio and quite recently an assassination attack on the minister. Considering every aspect, NISP 2018 is still a big achievement. The conceptual clarity, focus of NISP 2018 makes it stand out among the other policy drafts on several counts.

Despite that there is room for improvement. These policies should be put to test involving those who participated in preparing policies. These policies should serve as working documents amenable to change and corrections on the basis of lessons learnt during implementation.

Published in The Express Tribune, June 16th, 2018.

Like Opinion & Editorial on Facebook, follow @ETOpEd on Twitter to receive all updates on all our daily pieces.
COMMENTS
Comments are moderated and generally will be posted if they are on-topic and not abusive.
For more information, please see our Comments FAQ