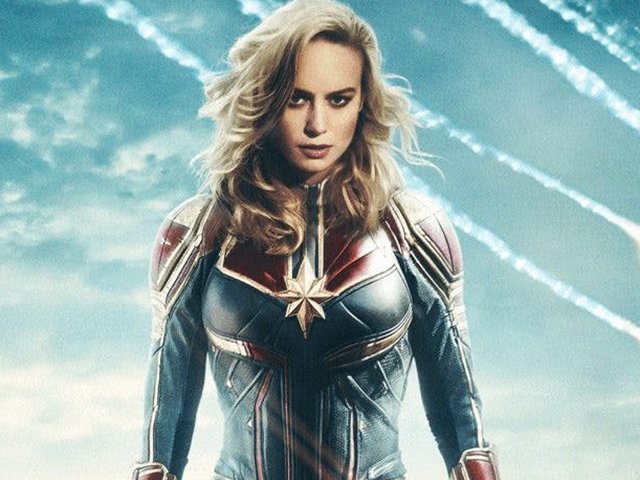 ---
Marvel sure knows how to put on a show.

At the ongoing CineEurope event in Barcelona, Marvel cheif Kevin Fiege treated fans to  premiere footage from the comic book giant's upcoming films, Captain Marvel and Avengers 4.

'Avengers 4' is even more shocking than 'Infinity War', says Chris Hemsworth

According to Hindustan Times, the security at the event was extremely tight. Attendees were told to hand over their mobile phones so that nothing gets leaked online.

However, some fans shared what they saw on Reddit. They described that the Captain Marvel clip was mostly behind-the-scene shots but one anonymous crew member said, "Captain Marvel is about to take the lead in the entire Marvel Cinematic Universe."




As far as the Avengers 4 is concerned, fans were shown an exchange between Iron Man and Ant-Man. The two were discussing new technology that would let them travel to "multiple realities and collect the infinity stones."


ATENCIONNN

En reedit se ha filtrado una potencial filtración sobre el material filtrado de #Avengers4 en la #CineEurope2018

Resumiendo trata sobre Tony Stark y AntMan hablando de un dispositivo que les permita viajar distintas realidades obteniendo las gemas del infinito. pic.twitter.com/1RHgb63WI3

— MarvelFlix (@MarvelFlix) June 13, 2018


Earlier, leaked pictures from the sets of Avengers 4 showed a scene of the Battle of New York. However, this time around, Ant-Man was in the clip too. It's speculated that the Avengers would travel back in time with the help of the time stone, to save the members of the team that vanished in Avengers: Infinity War. The superheroes wore blue additions to their suits, hinting at new technology.

The upcoming Marvel film Ant-Man and the Wasp will be introducing quantum realms to the Marvel Cinematic Universe, opening doors to alternate realities. And there will be deaths.




Avengers 4 is slated to release in May, 2019 and serve as a conclusion to the current storyline of the Universe.

'Avengers: Infinity War' smashes Pakistan box office in five days

Have something to add to the story? Share in the comments below.