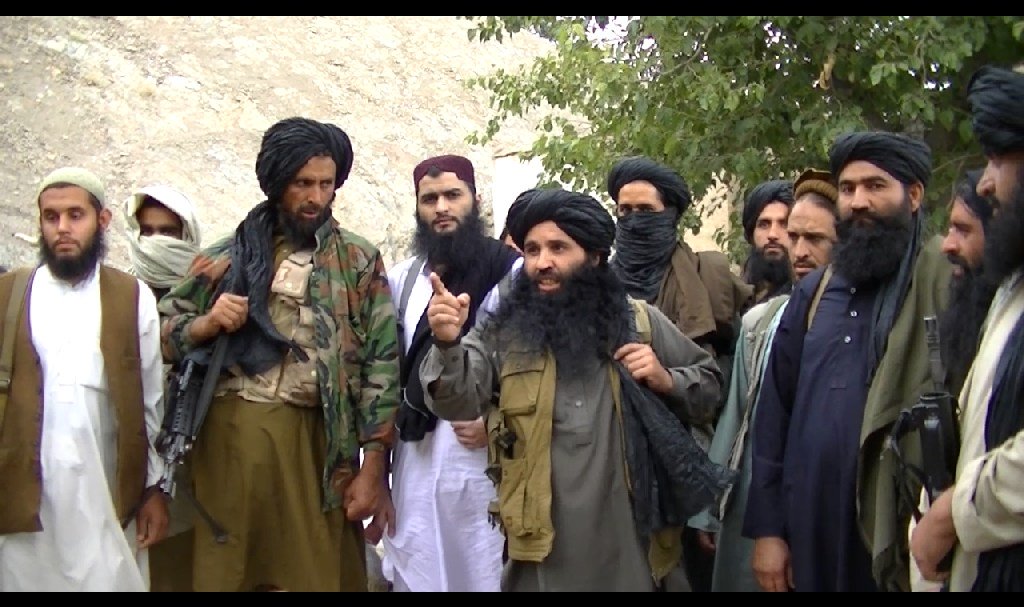 ---
PESHAWAR:

Tehreek-e-Taliban Pakistan (TTP) chief Mullah Fazlullah was killed in a US drone strike on June 13, senior American and Afghan officials confirmed on Friday, hours after the deadly strike was reported by the media.




Fazlullah was reportedly travelling in a vehicle along with four other commanders when he was targeted by a remotely-piloted US aircraft at 11pm on June 13 in Afghanistan's Kunar province.




The deadly drone strike was confirmed by Afghanistan's Ministry of Defence spokesperson Mohammad Radmanish. "A US drone strike in Afghanistan's northeastern Kunar province has killed the leader of the TTP," he told CNN.




Unconfirmed reports: TTP chief Mullah Fazlullah killed in US drone strike




Spokesperson for US forces in Afghanistan  Lieutenant-Colonel Martin O'Donnell also confirmed the strike. "US forces conducted a counterterrorism strike, June 13, in Kunar province, close to the border between Afghanistan and Pakistan, which targeted a senior leader of a designated terrorist organisation."


On Thursday, sources in the security and intelligence agencies had said the elusive chief of the outlawed outfit was killed in the US drone strike in Kunar province.

The drone strike took place hours after Chief of Army Staff General Qamar Javed Bajwa left Kabul after holding one-on-one meeting with Afghan President Ashraf Ghani followed by delegation-level talks.

The army chief also had meetings with Afghan Chief Executive Abdullah Abdullah and Commander of the Resolute Support Mission General John Nicholson.

A total of seven meetings have been held between Pakistan and Afghanistan under the recently agreed Afghanistan-Pakistan Action Plan for Peace and Stability (APAPPS) - setup after the deadly attack on Intercontinental Hotel attack in Kabul in January 2018.

During the talks, Islamabad had demanded Kabul to hand over 43 militants, including Mullah Fazlullah.

Mullah Fazlullah was named TTP chief after the death of Hakimullah Mehsud in a drone strike in November 2013. He was infamous as a ruthless Taliban commander willing to do anything to enforce his uncompromising interpretation of Islamic law.

Deadly drones: Hakimullah Mehsud is dead – again

In 2006, Mullah Fazlullah earned the nickname "Mullah Radio" after he began delivering fiery sermons on his own FM station, railing against polio vaccination programmes and girls' education.

Three years later, the TTP under his command made an unsuccessful attempt to kill 11-year-old Malala Yousufzai. Malala had been writing a blog chronicling the horrors of life under the Taliban. She survived being shot in the head and has gone on to become a global icon of the struggle against extremism.

Mullah Fazlullah had also ordered the heinous 2014 Peshawar carnage wherein gunmen strode through Army Public School corridors and classrooms spraying teachers and pupils with bullets. The men killed 148 people – at least 132 of whom were children.

Mullah Radio was designated a global terrorist by the United States and carried a bounty of $5 million. He had been on the run since his loyalists were routed in a major military operation in Swat district of Khyber-Pakhtunkhwa in 2009.
COMMENTS (3)
Comments are moderated and generally will be posted if they are on-topic and not abusive.
For more information, please see our Comments FAQ