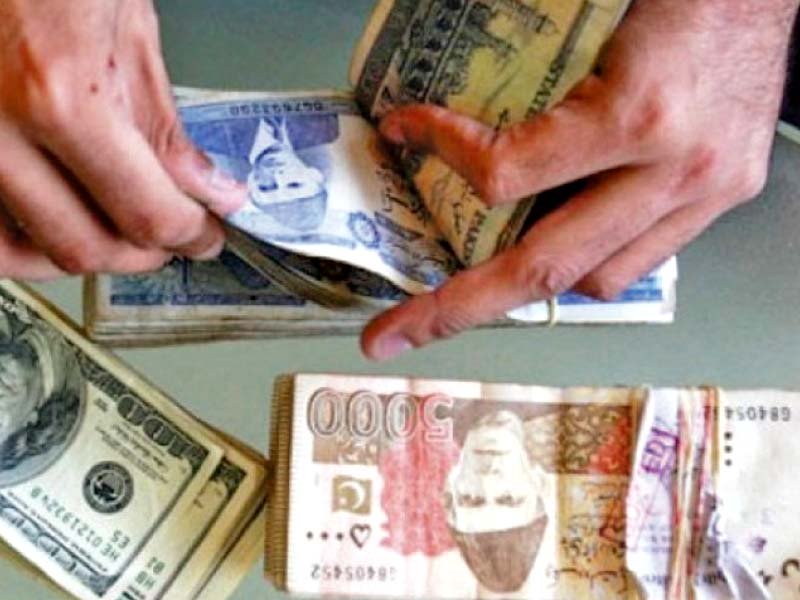 ---
KARACHI: As hinted by the caretaker finance minister earlier this week, the rupee slumped further on Thursday and hit an intra-day historic low of Rs123 to the US dollar in inter-bank market and Rs124 in open market, according to market sources.

On Wednesday, the rupee had weakened to Rs120.39 to the US dollar in the inter-bank market, according to the State Bank of Pakistan (SBP). However, it stood stable at around Rs122 in the open market.

"The rupee may drop to Rs125 to the US dollar under the current round of depreciation," Pakistan Forex Association President Malik Bostan anticipated.

Contrary to assurances, rupee slumps to record low

Many currency dealers confirmed that they had halted sales of dollars and other major currencies "as the supply of foreign currencies has dried up," Exchange Companies Association of Pakistan (ECAP) General Secretary Zafar Paracha told The Express Tribune.

Other major currencies that are highly demanded are euro, British pound, Saudi riyal and UAE dirham. Later, the dealers resumed their sales.

This is the fourth round of rupee depreciation since December 2017. It has gone down 16.6% to Rs123 compared to Rs105.50 in mid-December 2017 in the inter-bank market.