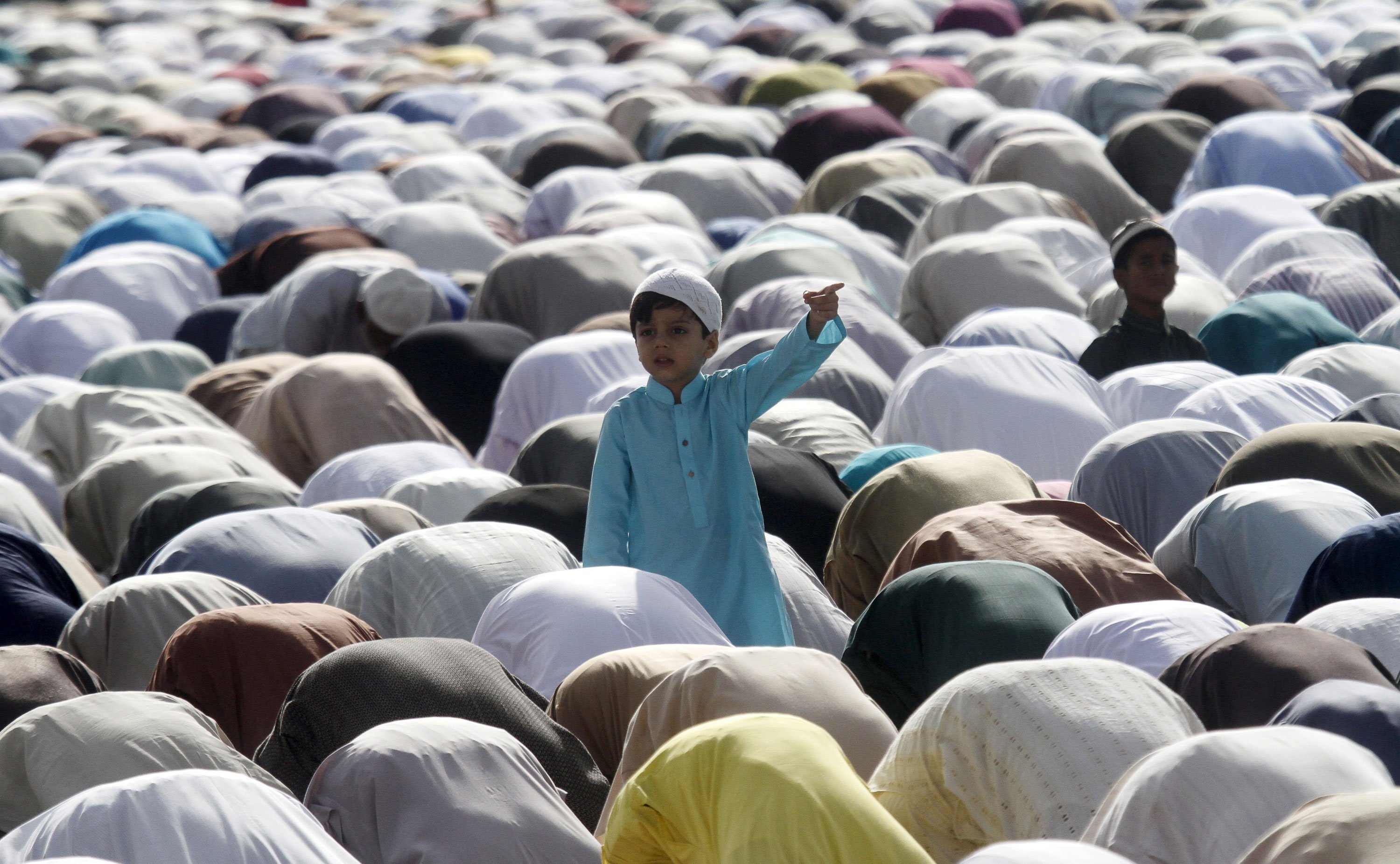 ---
PESHAWAR/ ISLAMABAD: [fbvideo link="https://www.facebook.com/etribune/videos/2365379620145717/"][/fbvideo]

Eidul Fitr is being celebrated in parts of Khyber-Pakhtunkhwa on Friday while rest of Pakistan will be begin the festivities on Saturday.

The Central Ruet-e-Hilal Committee - the body officially recognised as the authority on moon-sighting in the country - announced the religious holiday on Saturday after its chairman, Mufti Muneebur Rehman addressed a press conference on Thursday at Pakistan Meteorological Department (PMD) camp office in Karachi.

The crescent of the Shaawal moon has not been sighted with Eidul Fitr to be celebrated across the country, he said.

"It has been unanimously agreed by all members of the central and zonal Ruet-e-Hilal committees that….Saturday will be the first day of Eid across country," Mufti Muneeb said.

Meanwhile, The zonal and district Ruet-e-Hilal committees met at their respective headquarters simultaneously.

Despite efforts by the government, and even the Met Office's technical predictions, the Qasim Ali Khan Mosque in Peshawar announced Eid a day earlier.

UAE to celebrate Eid on Friday as Shawwal moon sighted

Earlier, the PMD also informed the Ministry of Religious Affairs based on scientific calculations that there were 'slight' chances of the moon being sighted today.

This year the holy month of Ramazan began across the globe including Pakistan on the same day. Likewise, in Khyber-Pakhtunkhwa, the holy month started the same day as other provinces.

In Peshawar, the unofficial moon sighting committee of Masjid Qasim Ali Khan under the patronage of Mufti Shahabudin Popalzai once again announced Eid at 10pm when 14 witnesses testified.

While the central Ruet-e-Hilal committee announced that Eid will not be observed, a member of the zonal committee in Peshawar, Hafiz Hashmat, was of the view that the central committee should have waited for local testimonies in Peshawar.

Similar announcements were made in tribal districts of Mohmand, Bajaur, North Waziristan as well as Mardan, Charsadda and Swabi.

The Khyber-Pakhtunkhwa government has however, decided to celebrate Eid on Saturday.

Earlier today, the United Arab Emirates (UAE) announced the sighting of moon marking the beginning of Shawwal with Eid-ul-Fitr to be celebrated in the country on Friday. However, it said the final decision in this regard will be announced by the moon-sighting committee after the Maghrib prayer (offered at the sunset).


COMMENTS (3)
Comments are moderated and generally will be posted if they are on-topic and not abusive.
For more information, please see our Comments FAQ