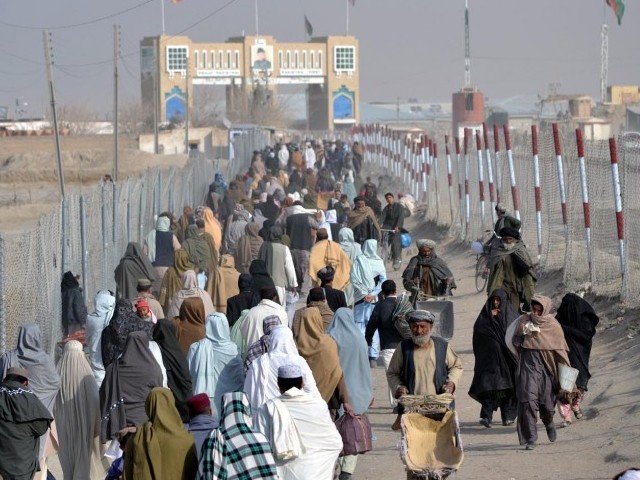 ---
PESHAWAR: With the deadline [June 30, 2018] for repatriation of Afghan refugees living in Pakistan approaches, the United Nations High Commission for Refugees (UNHCR) is hopeful that the interim government would extend the stay of refugees.

Afghan refugees living in Pakistan have been issued Proof of Registration (PoR) card following an agreement signed between United Nations, Pakistan and Afghanistan allowing refugees registered with UNHCR to live in Pakistan.

The extension had expired on December 31. However, following talks with Afghan government in Islamabad; the stay was extended during a meeting of the federal cabinet. The meeting was chaired by former premier Shahid Khaqan Abbasi.

"We hope the interim government extends the deadline [for stay of the Afghan refugees with PoR cards in Pakistan]," Ruvendrini Menikdiwela, UNHCR's head for Pakistan told The Express Tribune.

Menikdiwela appreciated Pakistan's role in hosting the largest displaced population after the World War, adding that it was not possible for a single country or a single organisation to continuously support such a large section of migrated population and collective efforts were required.

Afghan refugees win two-month extension in stay

"Pakistan has been generously extending support to Afghan refugees for last 40 years," she informed during her address in connection with Refugees Day adding the entire global community got together on this day 'but currently, unfortunately there is a dire need of celebrating this day.'

Head for Afghan Refugees at commissionerate stated that the former minister for States and Frontier Regions (SAFRON) Abdul Qadir Baloch was in contact with Afghan officials where Jalili also hoped the interim setup would extend the stay of Afghan refugees.

"Well, if you see the political situation, relations between both the government, I think the smooth relations will play their role and we hope the stay is granted," he said, adding 'the interim setup would hopefully extend the stay but we would also talk to the next government.'

According to the commissionerate, some five million refugees had migrated to Pakistan around 40 years ago. However, some have repatriated and around 1.4 million registered Afghan refugees still live in the country across 43 camps. Of that figure, over one million refugees live in Khyber-Pakhtunkhwa (K-P) alone.

Trump's pick to lead UN agency says has trust of Muslim states

"We do not want these people to be repatriated forcefully. But whenever they go, they should have all the facilities available for them," commissioner of Afghan refugees said, adding 'voluntary repatriation was the perfect solution.'

Afghan nationals including traders, students and people from different walks of life talked on the occasion and appreciated Pakistan and specifically K-P's role in supporting refugees by extending them all out support. Later, UNHCR also donated an ambulance worth Rs4,980,000 to Rescue 1122 Peshawar.