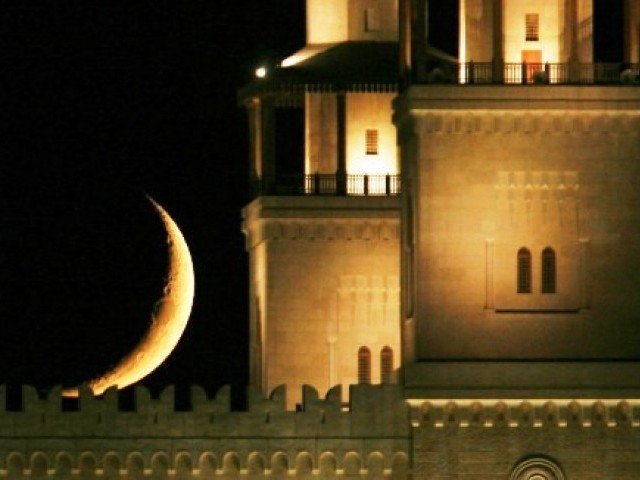 ---
The Central Ruet-e-Hilal Committee will meet on Thursday for Shawal's moon sighting with the formal announcement to be made by chairman Mufti Muneebur Rehman.

The meeting of the zonal Ruet committees will be held in the respective provincial metropolises. Astronomy experts will also share their input with the high-ups during the meeting.

According to an official press release, the witnesses' account of moon-sighting can be shared with the zonal committees.

Eid on June 16, predicts Ruet-e-Hilal research chief

On Monday, Ruet-e-Hilal Research Council Secretary General Khalid Ejaz Mufti said moon will not be visible on the evening of Thursday, June 14, so Eidul Fitr will be observed on Saturday, June 16.

The new moon will 'begin' at 00:43 PST on Thursday. The age of the new moon at the time of sunset on Thursday evening will be less than 19 hours.

Although the month of Ramazan started on the same day in Pakistan and Saudi Arabia – May 17 – it is expected that Saudi Arabia will celebrate Eidul Fitr on Friday, he added.
COMMENTS
Comments are moderated and generally will be posted if they are on-topic and not abusive.
For more information, please see our Comments FAQ